I had the pleasure of giving Victor Vran a play on PC a while back and was very happy to see Haemimont Games bring it to console. After the massive success of Diablo 3 since it's release on PS4 and Xbox One, and addicting many to looting and hunting, I expected this to go down very nicely with similar crowd. Here in my Victor Vran Overkill Edition console review, you'll get to see why this game is very hard to stop playing.
The big thing with action RPG games like this is how it all translates onto consoles for control. Thankfully most things are excellent and the game comes with plenty of added content. There's a lot to entertain you here and it will keep you busy for some time.
Check out all my thoughts below gamers. Don't forget to Share This with your gaming friends on Social Media and let me know if you will be getting this cool title.
Look & Feel – "My Name is
Geralt of
… Victor Vran"
Classic perspective comes to mind the moment you see Victor Vran in action. The game is very old school top-down style in its presentation, but with the modern 3D twist to its appearance. Given the original came out on PC in 2015 and developed by an indie studio, it's quite nice to look at, if nothing spectacular.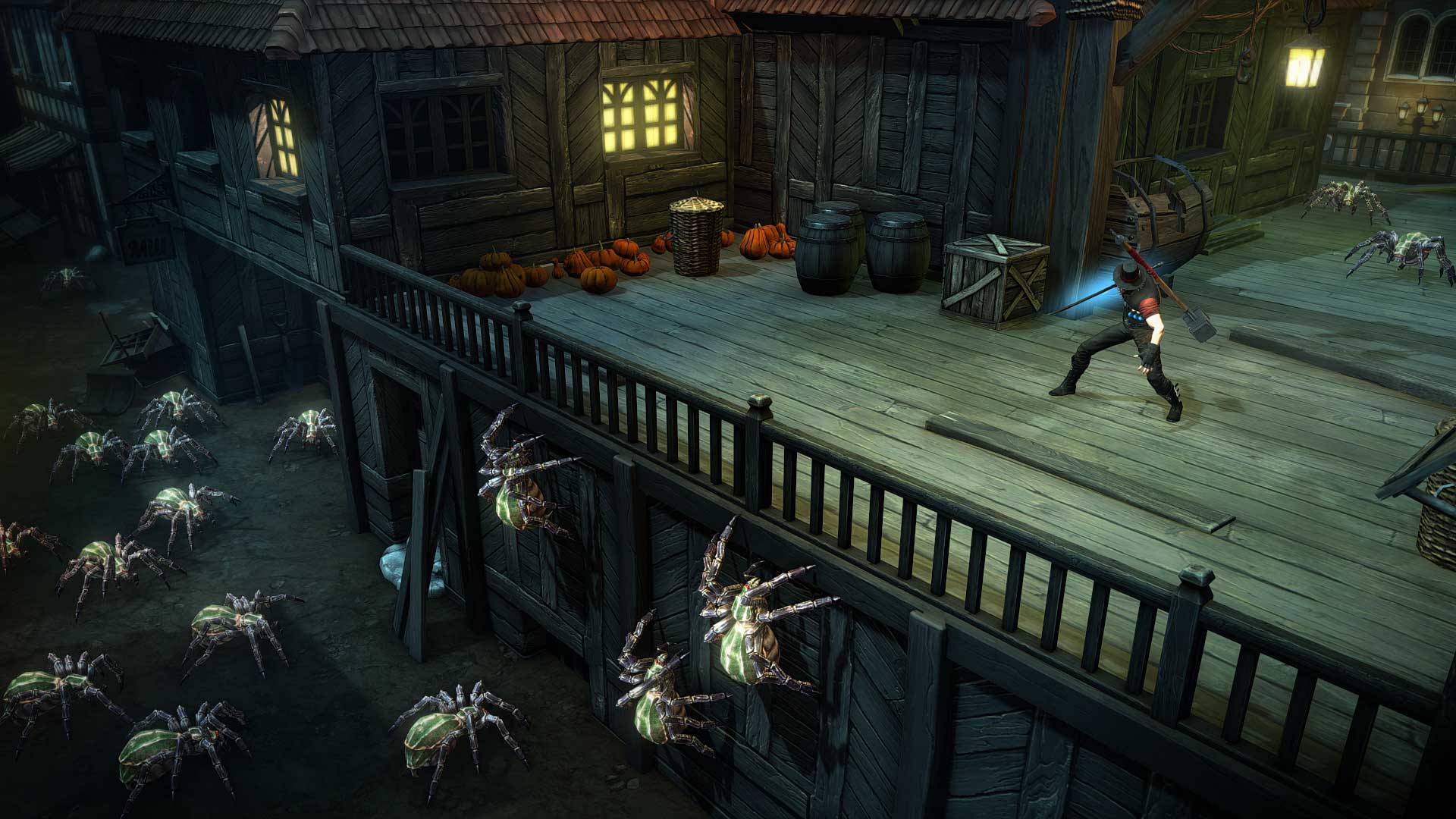 The reason to play Victor Vran is not in flashy graphics but instead quality gameplay which I explore later. But the visual presentation of the game really does work to keep that classic ARPG gameplay going.
As you pass over scenery it vanishes nicely so you can see exactly what is going on. Plus the ability to move the camera on the right thumbstick can come in really handy. Everything about the in game engine functions nicely too, with no noticeable technical issues during my play time.
Victor is a cool character to play, with conversations and what few cut-scenes there are going for a comic style presentation with a voice over. With Doug "Geralt of Riva" Cockle as Victor you know you are in for some cool voice over work. The supporting cast all do a good job too but he is clearly the star here.
Overall the presentation is nice, it suits the game. Locations are well thought through and enemies have some nice design work going on as well. Usually you are too busy hitting them with a hammer to care however. But it certainly looks nice.
Story and Gameplay – Loot. Shoot. And play killer guitar.
The story is kept nice and simple. Basically there are demons and someone needs to get them killed!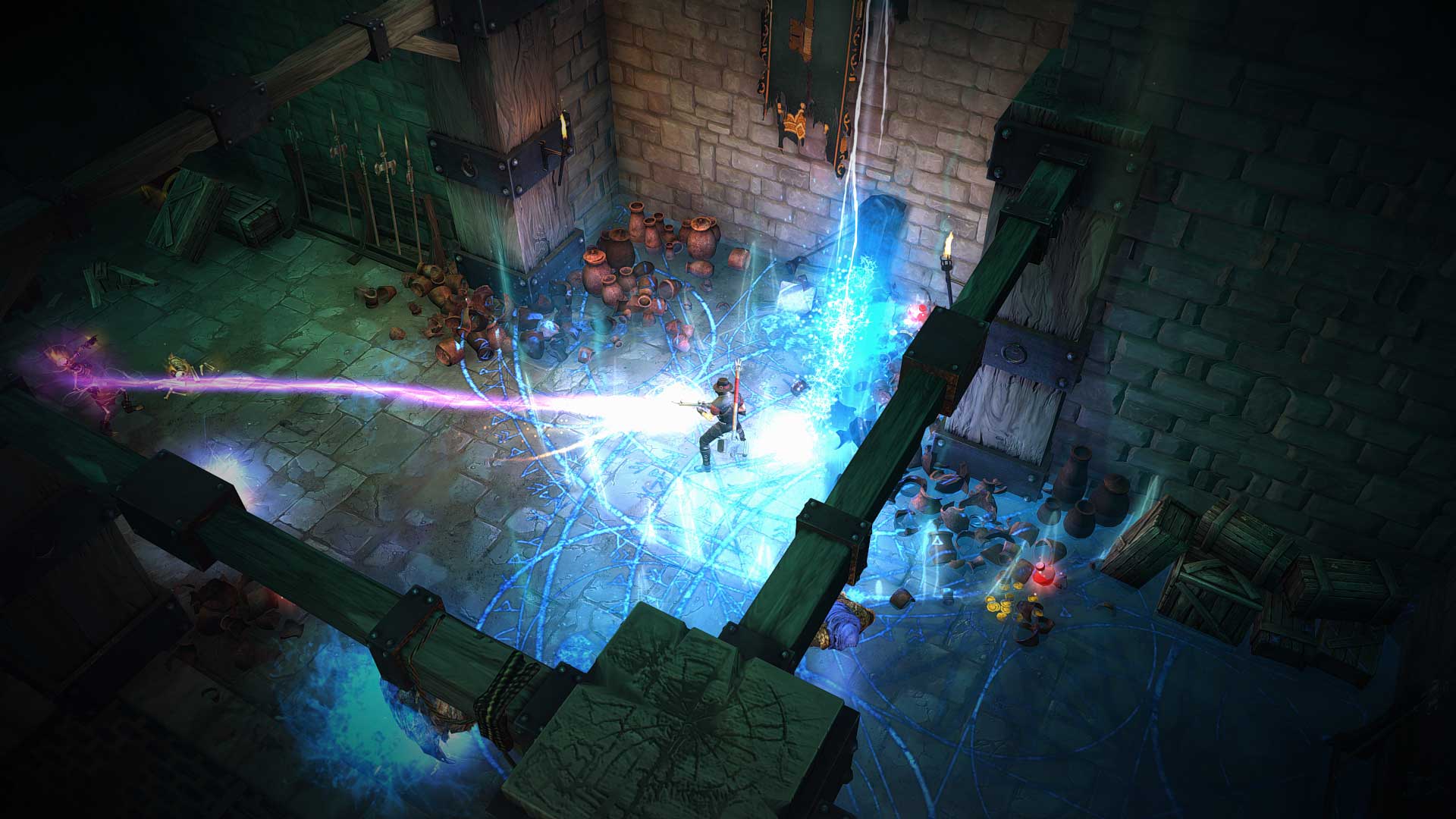 You travel to Zagoravia, a city overrun with demonic creatures for some reasons you will discover on your journey. Looking for a fellow demon hunter, you must brave the dangers of the city where many have died to uncover what has happened. The Voice, a strange companion that get's into Victor's head as you take on missions is following you around and seemingly helping you along the way.
Following the setup you need to get out there and clear some demons and take on some challenges.
This is where the fun begins.
Smash and grab
The objective is simple, get out there and kill anything that crawls, bites or jumps at you as you take on missions and secondary objectives. All the action controls very nicely on a controller system, with the option to hold "attack" rather than getting sore thumbs. Then using your special abilities mapped to other buttons.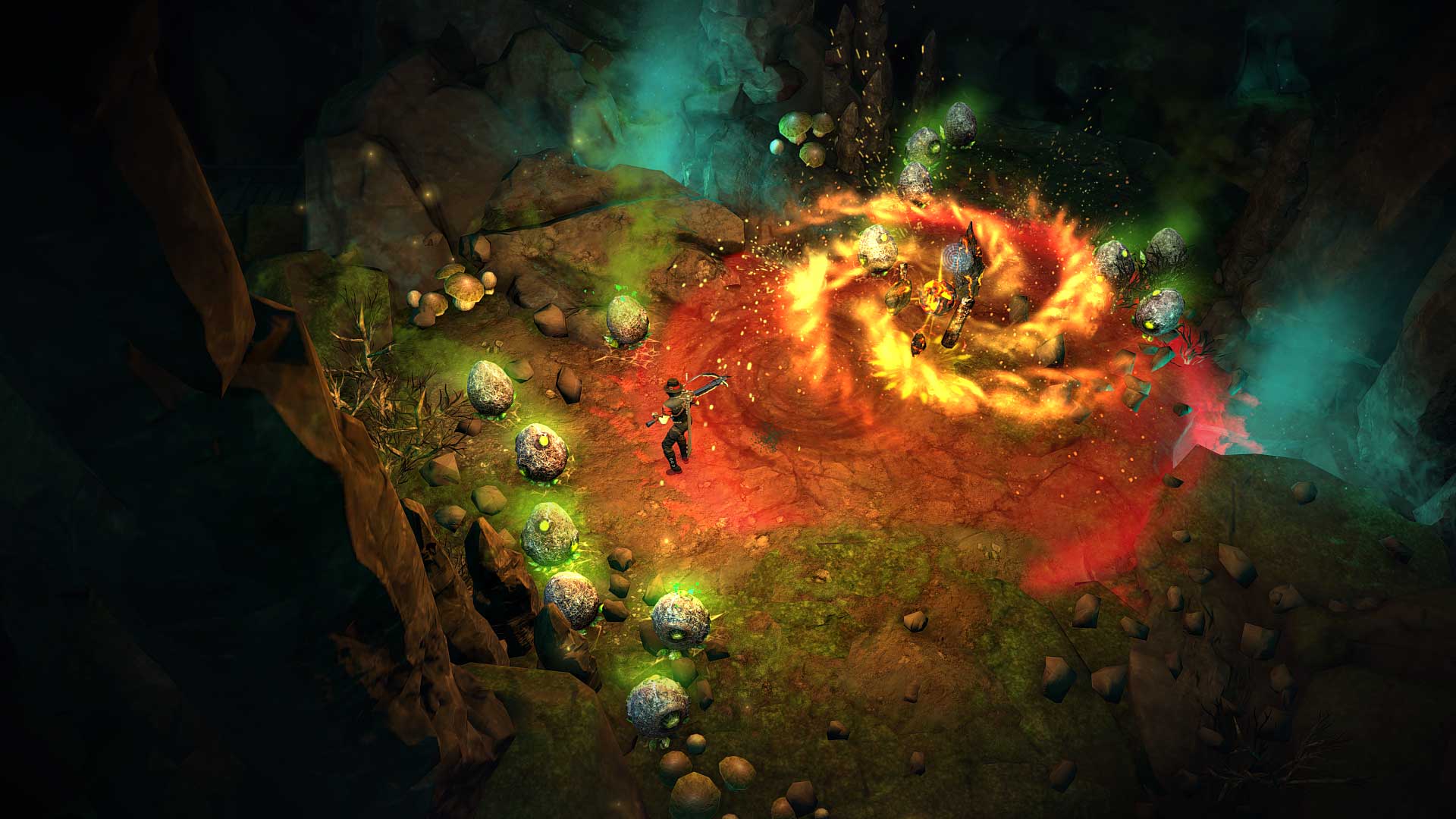 One thing that makes Victor Vran particularly easy to pick up is the way you are classless. Your play and choices determines the abilities and items you can use. Certain items are behind a level cap and therefore you need to level up before they can be equipped. But you can swap from swords to hammers to shotguns and more very easily, even from early in the game.
Leveling allows you to choose a perk as you increase your abilities, allowing you to focus on what you wish to become stronger depending on how you like to play.
The overkill edition also comes with a big portion of additional content which really does open the game up. The Motorhead area in particular fun to play as you use musical weapons to take on the demons. It's not only enjoyable to play but the music and action to go with it is really well done.
The gameplay here really is the reason to play this game, everything about this action RPG looter is engaging. My only criticism is the inventory system and equipping weapons took some getting used to and could have been easier to navigate. Everything else is fantastic and well worth any Diablo fan's time.
Overall
I really did enjoy my time with Victor Vran, it's very much an indie Diablo type game. But it's top end indie game in terms of quality of delivery, particularly in gameplay. Visually the game is nice if not spectacular, but the sound and acting is really cool (even if it's hard not to think Victor is really Geralt in disguise!).
Negatives wise I found the inventory a bit clunky to get around and understand with equipping weapons initially. Your motivation is to get out there, take on challenges and get good loot which may not work for everyone.
For Diablo fans and gamers who enjoy a good ARPG, but want to get the action on a console. This is a great title for you. Enjoy me scores below and tell me if YOU are going demon hunting in the Disqus comments below!
About This Victor Vran Overkill Edition Console Review
Game Reviewed: Victor Vran Overkill Edition, digital edition provided by publisher
Review Format: PS4
PEGI Rating: 16