I'm not much of a horror person, but there was something intriguing about playing a psychological adventure game I didn't want to miss. So in doing my The Town of Light review, I had a mixture of feelings going into this Indie Game from LKA Studios. Once I started I was immediately reminded of a game I really enjoyed in Everybody's Gone to the Rapture. That same feeling of confusion and intrigue was right there from the beginning.
Much like that experience this game is not going to appeal to a wide audience. It's not fast paced or full of action as most horrors on PC, PS4 and Xbox One. It's a first-person adventure game with some very interesting qualities and some very divisive ones.
Check out my thoughts below and see if this is a game that might interest you below. Don't forget to Share This on social media since you are here. I'd also be interested to know your thoughts on adventure games like these. Do you love them or avoid them like a gamer avoids bedtime?
Let me know in the Disqus Comments at the end of the article.
Look & Feel – Everybody's Gone to the Asylum
Visually the game is very impressive and captures the atmosphere and core concepts of an adventure game nicely. You play first person, getting immersed right into this eerie location where it all takes place. Everything happens in and around a dilapidated Asylum in Italy, a place they have captured in great detail.
Everything looks old and run-down; rooms, furniture along with rusted and worn playground items and buildings. The whole thing is very much about absorbing you into this place, its past and the events that transpired here.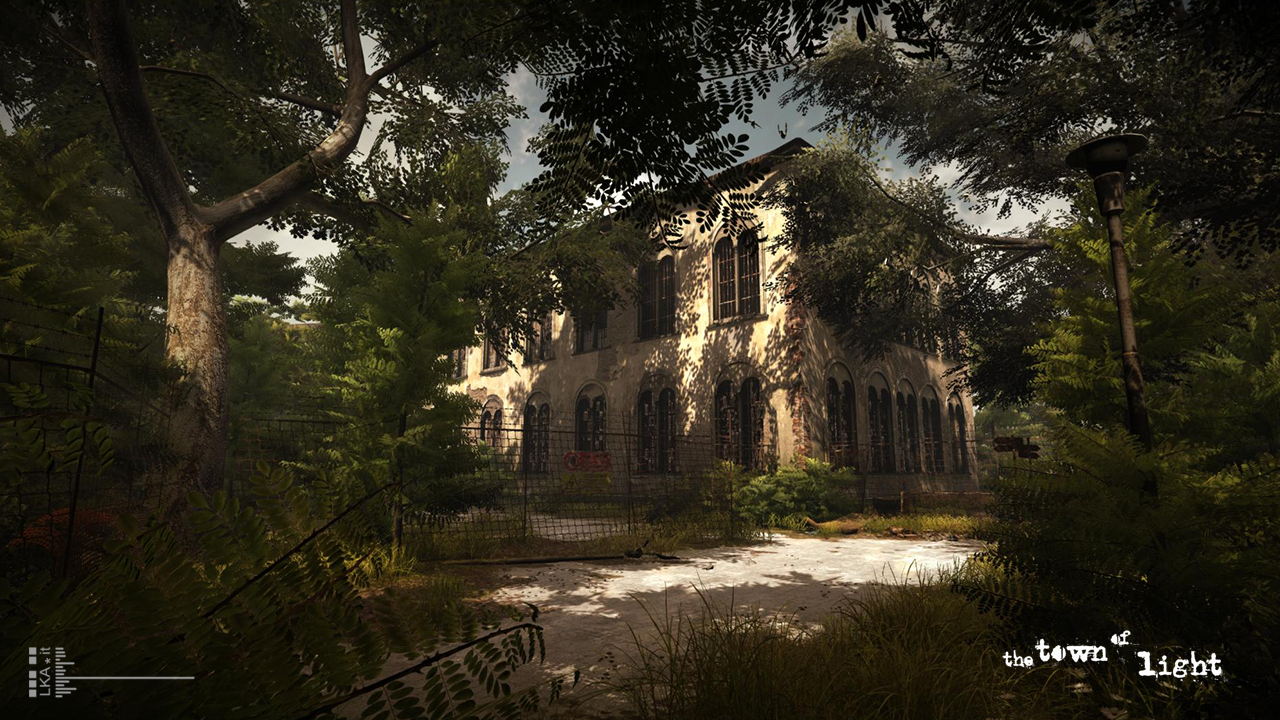 As I mentioned, there is a distinct feeling of Everybody's Gone to the Rapture here and the visuals are similar too. While there is a bit more grit and edge to everything overall, it has that same eerily, empty feeling around it.
Performance wise it could be better however. There was noticeable pop-in and dropped frames here and there as I moved through the areas throughout the game. This was worse in the outer areas of the world rather than inside the asylum. It was always on the edge of being glitchy throughout in honesty, even after a few patches. Nothing ever crashes or falls apart, during my play time anyway, but it's enough to break the immersion.
Its a shame about this really since everything else about the visuals has been done very nicely. The voice over work and sounds are very well timed and captured too. Plus, the soundtrack is really well delivered and atmospheric. Only the technical performance let's the game down in terms of presentation, but it is significant.
Story & Gameplay – So Crazy Right Now
The story takes you to Italy, the real asylum Ospedale Psichiatrico di Volterra in Volterra. Based on the tales of this highly overcrowded Asylum and real life experience you are Renee, exploring the institution seemingly many years after it's been closed down.
You struggle to remember your time here and have to explore the ruins of this old asylum to uncover its secrets.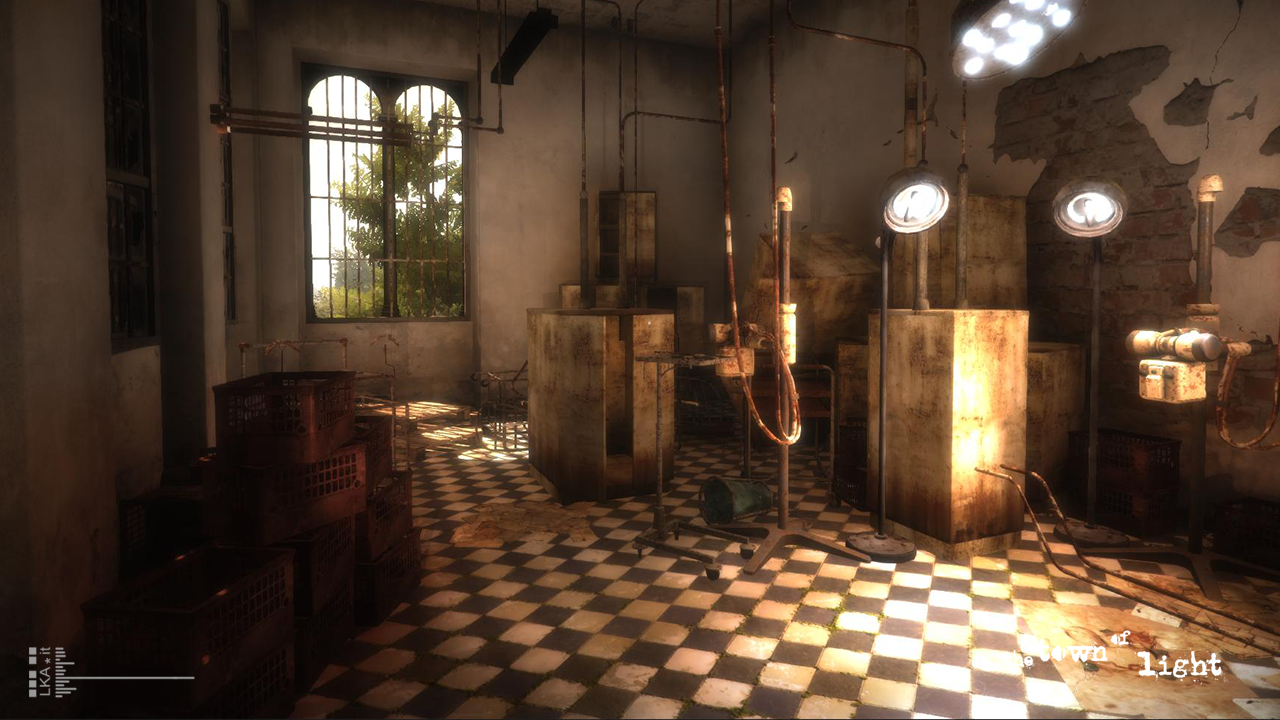 From here you take on the memories, strange visions and disturbing remnants of what happened in this place. It's pretty engrossing to be honest, the whole story is one of intrigue from the beginning. The final few chapters of the game don't quite live up to the build up, but overall I enjoyed the psychological tale The Town of Light tells.
Where you will, or will enjoy this game is the simplicity and very "adventure game" gameplay. It's nicely done, in spite of the mentioned technical glitches here and there. It's just very much about exploring, finding items and experiencing the story for the most part.
Fans of slower, more simple gameplay won't mind. If you expect a horror to be shooting monsters in one of their seven faces constantly, this won't work for you.
Adventure fans, you will get a lot out of this but it's not the best example of a story from start to finish. A few decisions towards the end drag on slightly but overall it's a nicely done experience.
Overall
This is a niche game, one that has it's audience and those that will really enjoy it. Personally I do like a good adventure game, slower pace is fine by me and I did like this. Saying that, the final moments drag on slightly too much but not enough to spoil a good adventure overall.
Technically the game is a bit lacking but hopefully patches will continue to improve the experience. From what I am aware the PS4 is the more stable console version at time of writing.
Take nothing away from what the developers have done here. This is a solid game, one certain gamers will really enjoy. It's not for everyone so consider your gaming style before going for it. Those who like a good adventure with an interesting, psychological twist will certainly enjoy. Check out my scores below and let me know if you are in the Love or Hate category in the comments below.
About This The Town of Light Review
Game Reviewed: The Town of Light, digital edition provided by publisher
Review Format: PS4
PEGI Rating: 18