Immigration is a hot topic in the UK and around the world right now. So when an intriguing thriller cropped up for Xbox, PC and PlayStation, I was interested. My The Occupation review takes you through a first-person investigative thriller where you play as a journalist trying to uncover the truth.
This indie gam is developed by White Paper Games, and published by Humble bundle (a great company to check out for their charitable sales). Delivering a stealth adventure promises quite a lot in the visuals and story department.
It's a shame the latter doesn't really happen and the technical performance of The Occupation makes it hard to really recommend right now.
How Does The Occupation Play
The Occupation is a first-person game that leans heavily on stealth and its investigative story. As you take control of the journalist investigating what happened following an explosion.
You will need to sneak into guarded 'staff only' areas and search for clues, or other miscellaneous items to enable them to progress.
The Occupation struggles quite a lot with its pacing however as the game operates entirely in real-time. This means the missions tend to follow a pattern, you have 1 real-world hour to find all the clues you can.
Clues and prompts give you more topics to discuss, as at the end of the hour you interview another person in relation to the incident. That is the crux of the game's story.
While the real time element could potentially be a good idea. Unfortunately, the way it's done here simply doesn't quite work.
Where games like The Walking Dead or even L.A. Noire have similar gameplay moments in them, the delivery is far more in a game pace.
Here, it just becomes a bit of a drag.
Presentation And Graphics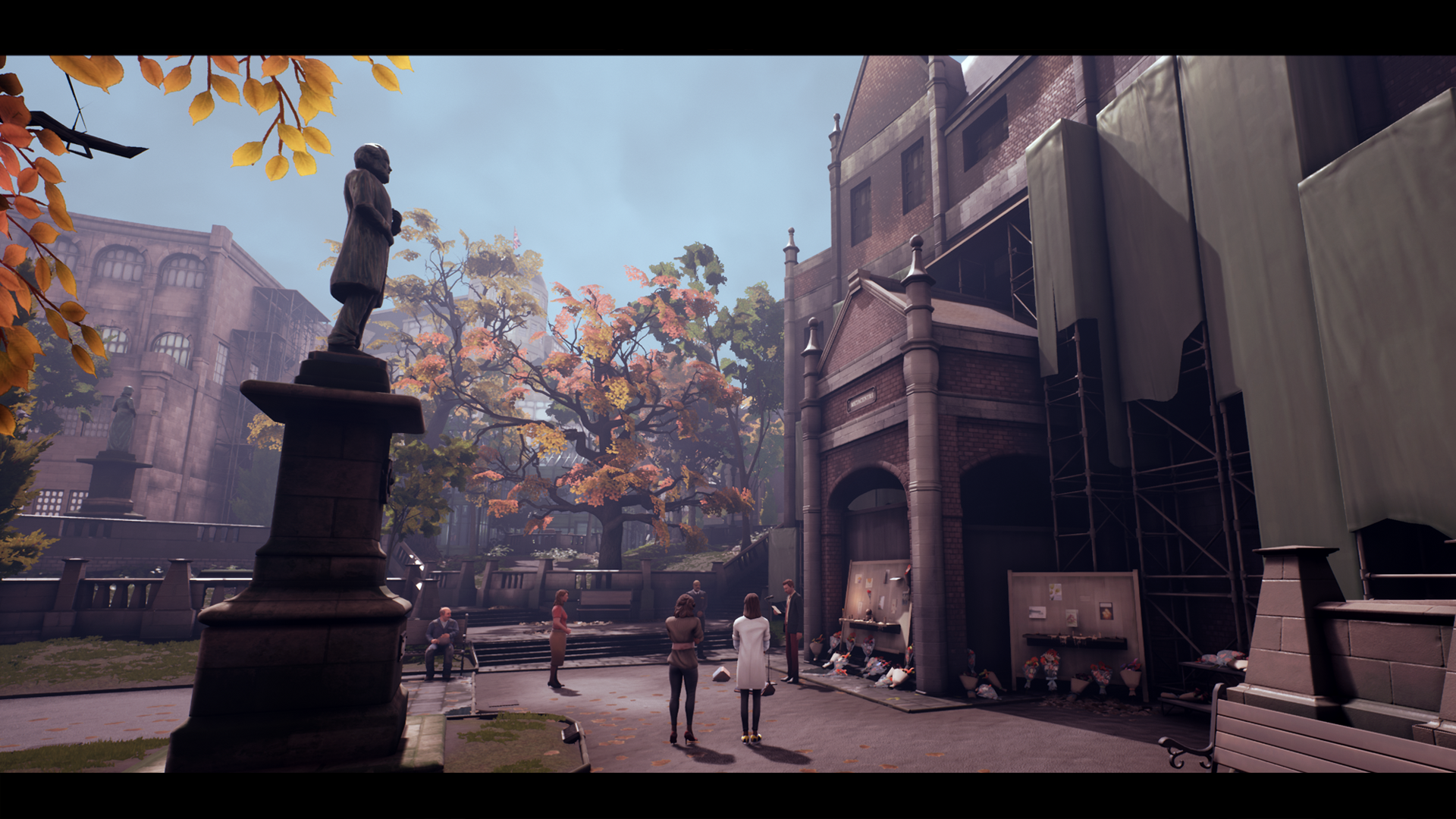 The game is presented with stylised artwork, with depth and manner that reminds me of the Dishonored games. The environments are well designed and realistic to the extent that they feel familiar.
The characters all have mannerisms that feel deliberate, feel well designed, some of the characters even walk and talk in ways that feel organic and human.
The sound work is pretty good here, however the sound prompts appear on the subtitles, and I found this a little distracting at times.
Main Features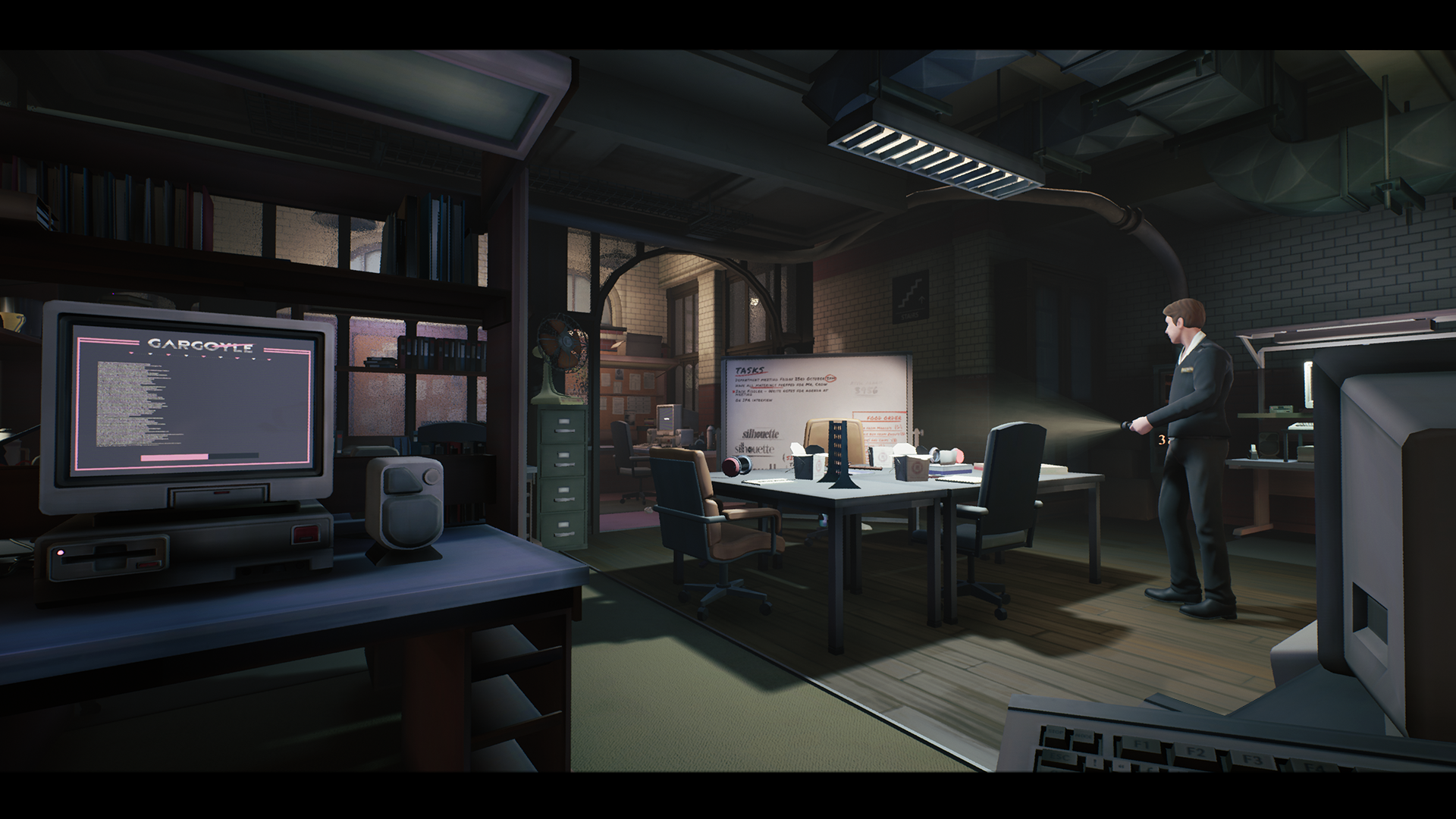 As I have eluded to, the issues found in The Occupations pacing make it hard to fairly judge this game, the rendering, effects and character work – notably the voice acting – are stellar here.
The plot (which I am desperate to not spoil here) is intriguing and does raise some interesting questions. Mostly about immigration, and open society – but the game has one potentially fatal flaw.
Where the maps are designed to hide all the best clues, where the AI is progressed to intercept you if you are in hidden/staff areas. You may find yourself becoming frustrated, or worse still bored, by the game simply trying to be a bit too clever.
Outside of playing through this story there isn't much here either. Considering the game isn't too long, my The Occupation review time came in a just under 6 hours.
You could go through it again of course but it never really compels you to do so.
Should You Play The Occupation?
A game that looks great, with a conceptually great story, that ultimately makes itself a chore to play. with no way to tell which clues are pertinent, this seems to be a game built to asks questions, that ultimately hides all its best answers.
It also seems to be suffering from a dependence of replay, assuming that players may push for the better endings. Or maybe an assumption that guides will be resorted to.
Either way, there isn't enough about the game or it's real-time based pacing to keep you coming back as much as it would like you to.
Gamers how would suit this game
Whilst I can't think of a direct comparison here. There are some elements of adventures like The Walking Dead or L.A. Noire in the evidence hunting and interrogations. Maybe even a hint of some Quantic Dream games or Frogwares Sherlock series
I would recommend this game to patient players who want to earn their story. However, if you like something that isn't conducted at a much slower pace, perhaps avoid this one.
Round Up
| The Good | The Bad | The Bugs |
| --- | --- | --- |
| Great presentation | Poor pacing | You can get stuck |
| Great voice cast | Tedious timing | Random text on the inside of cards |
| | Not that interesting | |
What do you think?
Leave a rating
You've read our review, and maybe a few others on this title. Are you interested in getting The Occupation? Have you already played it?
Let us know with a rating below if you have tried this and if you would recommend the game  "Yes" or "No" in the comments because other gamers value what YOU say as-much-as what we have to say.
Enjoyed our review? We hope it helps, please do share this on social media using the buttons below. That way more gamers can find out how special this game is.
About this The Occupation review
Game Reviewed: The Occupation digital edition, provided by the publisher
Review Format: Xbox One
Also Available On: PS4, PC
PEGI Rating: 12