Time to get into my Spyro Reignited Trilogy review and a trip into some nostalgia for me. Here we have a collection of beautifully remastered games including Spyro the Dragon, Spyro 2: Ripto's Rage! and Spyro: The Year of the Dragon.
Activision and the guys at Toys for Bob are behind this impressive remaster, and on I couldn't wait to experience as a fan of the original.
Spyro an epic game for all ages to enjoy. It's a fun and colourful, platform adventure game. One I loved going back to.
How does Spyro Reignited Trilogy play?
The overall gameplay is easy and not requiring much thought at all, however, if you're anything like myself and are not the best pilot, the flying sections can be a bit of a pain.
It's not as easy from what I remember at least. Getting the collectables all at once are probably the trickiest parts.
However, when on the ground, the controls are really easy to use. The only annoying part about the controls is when chasing the egg thief, you need to build speed and try and roast his butt at the same time which takes a little time and patience.
Losing patience certainly brings back too many controller-throwing memories!
How to train your dragon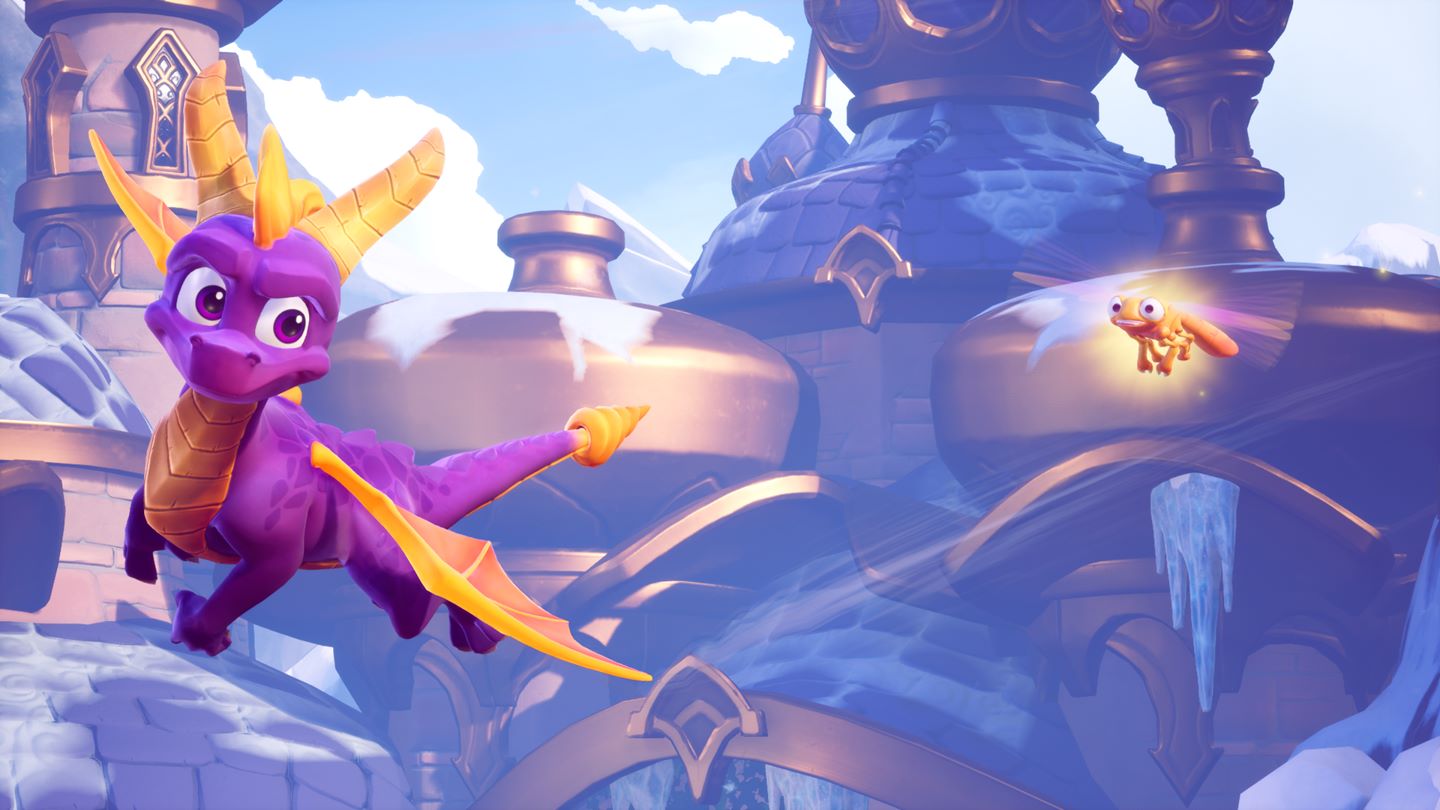 There are levels within Spyro that involve skills such as flying. Now, like I've previously mentioned, flying is not my strong point. You don't have much movement with the flying levels.
It's a case of controlling where you're flying and breathing fire to break barrels and blow up aeroplanes!
The Golden Blocks puzzle is another one that sticks in my mind as you need to light all the blocks up at the same time. This is a little tedious as you need to press the button to jump all the time.
It's especially annoying when you miss the block or fall off or even switch every block on except one.
But overall, it's a pretty enjoyable collection to play, with lots of fun to be had!
Presentation and Graphics
The graphics are pretty sweet with Spyro Reignited Trilogy. It is exactly how a remastered game should look and feel.
It's super colourful and sharp. From Spyro himself to the collectable gems, the presentation is spot on!
The detail within each world and character is brilliant. Every detail has been thought out properly and I cannot fault it at all.
I usually mute music within video games as I prefer my own music but with Spyro Reignited Trilogy, I kept the music on the whole time. Some of the voiceovers for the Dragons are pretty awesome too.
The sounds that the enemies make when beaten are pretty satisfying too!
Main Features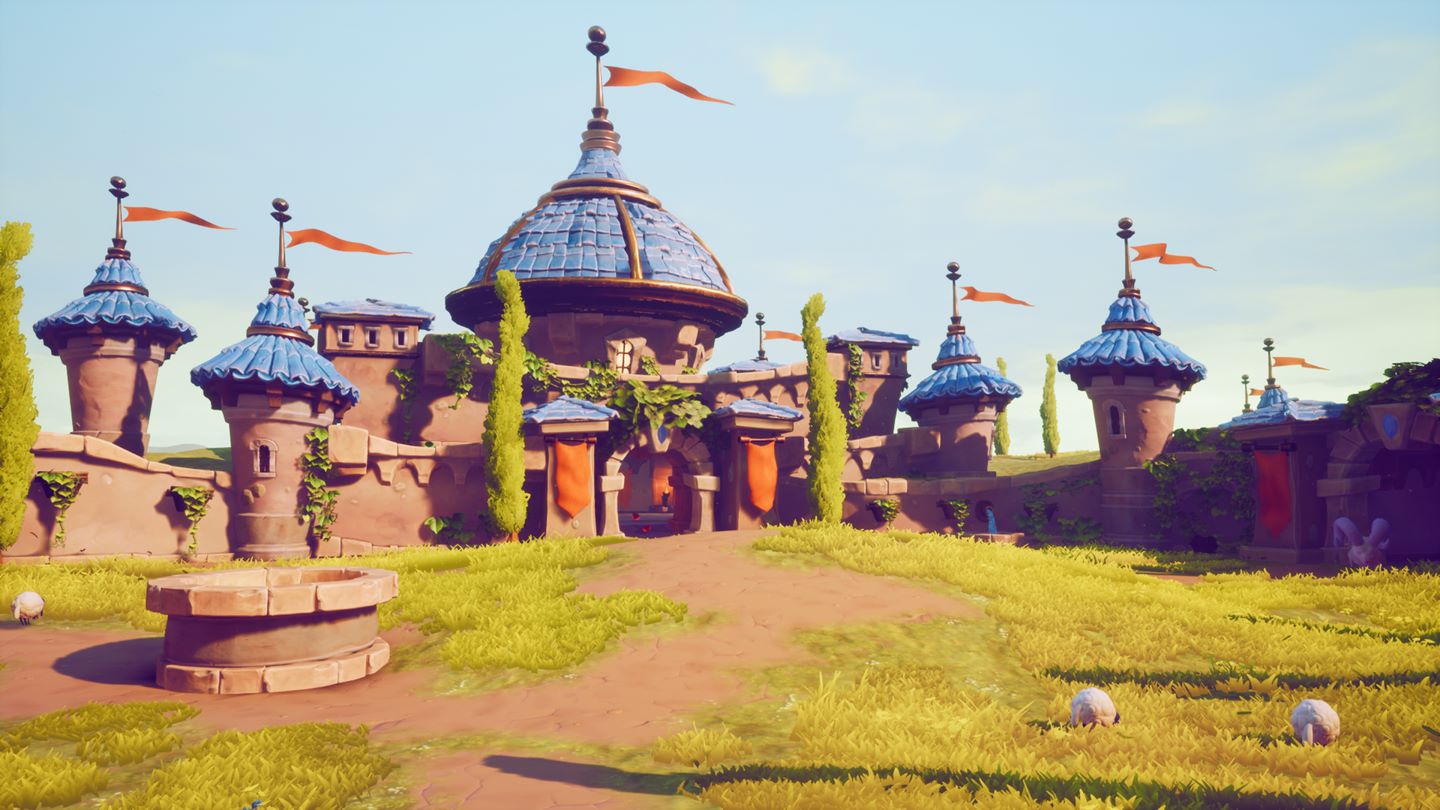 As the stories vary from game to game, but the graphics, collectables and the controls don't differ as much. As much as my love for Spyro will never leave, there are some frustrating parts of the games that will never fail to have me raising my eyebrow.
The camera angles will forever annoy me, especially when flying. Did I mention that I didn't enjoy flying?
The sections can be replayed as long as you don't mind sitting, staring at a loading screen for longer than one minute.
Yes, the loading screens are tedious, especially when you accidentally run back in the section you JUST CAME FROM…
Overall, Toys of Bob and Activision have done a fantastic job with this trilogy, I just need to work on my flight lessons!
Should You Play Spyro Reignited Trilogy?
Spyro Reignited Trilogy is a fantastic pickup and I would highly recommend this piece of nostalgia. It's fun, colourful and exciting. It's a fantastic game to play on your day off, or indeed any time of the day.
The flying is purely down to skills, which I do not have. Loading screens can break things up a little too often for me.
Otherwise, this is a great series and one that should be experienced either again for lovers of the original. And certainly newcomers to Spyro's adventures.
Gamers Who Would Suit This…
I feel that any kind of gamer would enjoy this. Whether you are 4 years old or 40 years young, I think everyone should at least give one game out of the three a try.
If you are a gamer with no patience at all, however, this game is not for you, especially with flying, flying mid-air jumps and the mighty chase with the egg thief.
Round up table:
| The Good | The Bad | The Bugs |
| --- | --- | --- |
| Great presentation | Flying | |
| Fantastic Gameplay | Egg Thief | |
| Voice Acting | | |
What do you think
Leave a rating
You've read our review, and maybe a few others on this title. Are you interested in getting Spyro Reignited Trilogy? Have you already played it?
Let us know with a rating below if you have tried this and if you would recommend the game  "Yes" or "No" in the comments because other gamers value what YOU say as-much-as what we have to say.
Enjoyed our review? We hope it helps, please do share this on social media using the buttons below. That way more gamers can find out about this game.
About This Spyro Reignited Trilogy HERE Review
Game Reviewed: Spyro: Reignited Trilogy digital edition, provided by the publisher.
Review Format: PS4, Xbox One
PEGI Rating: 7