It's another season of the beautiful game, and what would we do without a new FIFA to play along with our favourite teams? That way we can show them EXACTLY who they should have signed and, how that last bad result SHOULD have gone. Well EA are back with the latest FIFA that brings us right up-to-date with the latest competitions, and you have your commentator Respawn Rossco with a full FIFA 18 review.
As someone who's played way too many football titles over the years, I was once again looking forward to this one. I must confess to being a more PES Fan than a FIFA person overall, but in recent times FIFA has been at least as good as it's competitor. Last year it was very close in terms of gameplay, but how will it all work out this year?
Time to warm up and get ourselves out there on the digital pitch as I bring you my full thoughts on this fun, but not the best FIFA I've played. But first, let's get talking…
Review Side Quest
Which Football/Soccer game has been your favourite over the years and why?
Get in the Disqus or Facebook Comments at the end of the review. And please share this so other gamers can get involved, and enjoy the review.
How does it play?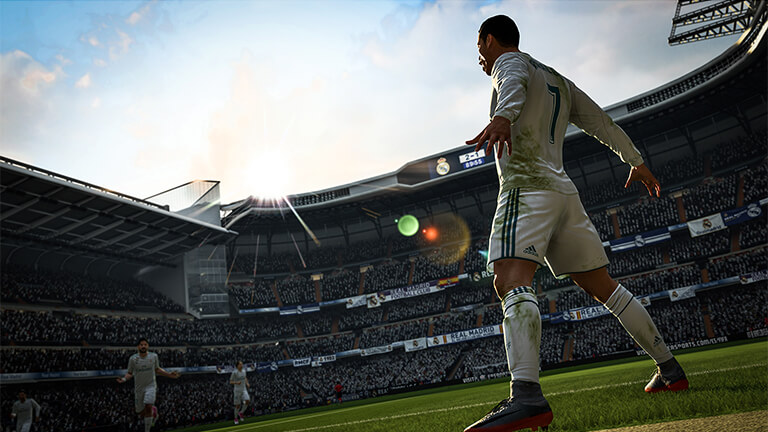 FIFA varies its gameplay year on year to make it feel certain things, for me this time out we are going more arcade than simulator. There is a faster pace to everything with more of an emphasis on dribbling and skill than on passing and movement.
That does not mean it's not there, there is the ability to really build up play but you always feel the game is trying to drag you forward and to another shot as quickly as possible. It makes for some fun matches and it makes you really ready to defend fast too since losing the ball means you need to be ready for a swift attack.
Tactical defending returns with a robust challenge system this time as players really do get in to some tussles. Plus, dribbling is simpler to take on this year with a modified right thumb stick, you can deploy to unleash some impressive skills.
It's very much built to be a fast and fun footballing experience this year, and it certainly achieves that. However, it's not as flowing and fluid as it has been before as a result. The games can become a very end-to-end affair with little appreciation of build-up play and some nice passing movements between players.
It's certainly good, it's just not quite as good as last year's instalment for me. Compared to the almost perfection that is PES 2018's gameplay it's lagging behind.
It's fun, but overly shallow for those who like simulation over arcade.
Presentation and Graphics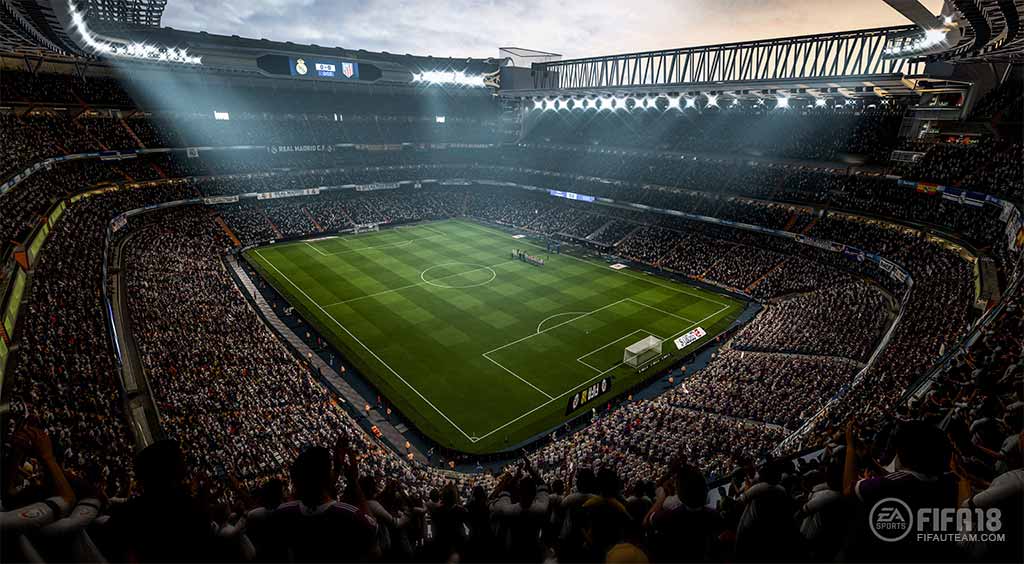 Where FIFA excels is not only in how it creates very nice visuals overall. But the replication of that watching a match on live TV. With the Sky Sports team behind the presentation you have some really well done commentary, realistic effects for lower thirds and other details. Plus, the characters that are modelled look excellent.
Stadiums and pitches look amazing and the player's movements out there do as well. The animations have once again been developed to make things smoother, they are pretty good to and there are lots of unique motions and gestures particular players make with bring a smile to my face.
I do have an issue with the saturation of the colours and brightness of the title personally. I've tried on a few displays and I find there is almost too much light and the colours are too far enhanced in some areas. This makes players look washed out and it can be hard to take in all at once.
But generally, including a great commentary team and voice over work in general. Not to mention the really well put together visuals it's a rather nice looking edition of FIFA.
Main Features
I was surprised to see EA go with a story mode to FIFA last year. But it was generally well received and they have gone back for more as Hunter returns with another footballing story to tell. It was fun and a bit different in terms of what standard experiences you get with a football game.
We also get a number of old favourites including my go-to Manger Mode, and the great for the shareholder's mode: Ultimate Team.
All microtransaction issues aside, there is a lot of variety in FIFA 18 and a lot of things to really soak up your time. None of these need you to buy anything additionally but there is always that temptation in the addictive nature of playing a mode like FUT.
Personally speaking I'm more than happy to win the league with Liverpool as a manager (someone has to fecking do it, and it's not happening in real life that's for sure!). But many games will spend their time here and really enjoy it.
You never lack for something to do and there are modes to suit everyone here so it's hard to really say anything but the game packs a real amount of options once again.  When you consider how long you can spend in each option too it's a lot of gameplay options spanning hours and hours. All of it plenty of fun too.
Should I play this?
Fans of the game don't really need a review, they are here to see if I think what they do (and tell me off if I don't) which is the way with long running series like this.
For those who debate which game to get out of the two available, FIFA is the more arcade style football game with some nice presentation and lots of modes to play. The story mode is what makes it stand out along with the highly addictive FUT and Manager modes.
It's not the best FIFA, even in recent years but it's fast and plenty of fun once again.
Gamers who should…
Fans of the series of course should play this, and will be! Those who fancy lots of end to end action and a more arcade feeling football experience will like this version of FIFA.
Gamers who probably shouldn't…
If you are more into a realistic football game that captures the more tactical side of the game, it's not quite like that. You may enjoy this year's PES in that case.
| The Good | The Bad | The Bugs |
| --- | --- | --- |
| Fun to play | Overly arcadey | Some online connectivity issues (rare) |
| Lots of enjoyable gameplay modes | | |
| Story mode | | |
About FIFA 18 Review
Game Reviewed: FIFA 18, Standard Edition Provided by Publisher
Review Format: PS4
PEGI Rating: 3