It's a big gaming day with E3 2019 coming up! Today, Nintendo brought us a Pokémon Sword and Pokémon Shield update in the latest Nintendo Direct.
The Nintendo Switch title was announced in a special video not so long ago. Now we have more info and a release date!
Pokémon Sword and Pokémon Shield will release on Nintendo Switch November 15 2019. Get the full breakdown and video down the page.
For more on upcoming games, go to our 2019 games hub here.
Pokémon Sword and Pokémon Shield update details
To see the full Pokemon Direct, click on the video above (set at the time the good stuff starts!)
You'll get a good overview of the new Pokemon on offer in the game. Some game modes including multiplayer and more.
There are some super cute new Pokemon to enjoy. Wooloo the stand out for us! Plus a number of others and some evolve states too.
The big introduction of Dynamax allows for giant Pokemon for 3 turns although in multiplayer raid battles, one Pokemon can be in this state permanently.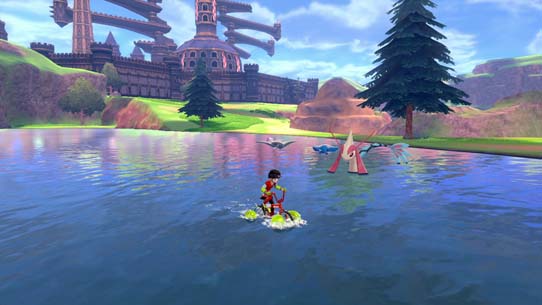 The adventuring in the Wild Area has a free camera you control to explore. In this space, you will find Pokemon spawning at different times and weather conditions to catch.
Loads more on th Multiplayer too, this includes arenas that are stadiums for that big battle feel. Plus local and online raid type battles where you work together to defeat and capture massive Pokemon characters.
Any further news or details will be updated in this article here.
Like MGL for more…
We put our videos and news directly to our Facebook Page gamers so do make sure you Like it for regular updates!