We are getting closer to release and now we have the Metro Exodus story trailer out today. Plus all the details you need ahead of release on the PS4, Xbox One and PC. Brought to you by 4A Games and Deep Silver.
After an impressive showcase of trailers, this first-person shooter is one of the big games coming up 2019. A dangerous, post-apocalyptic world awaits if you fancy this one.
Metro Exodus will release on the 15 February 2019. Check out the trailer and scroll down for all the info on Metro Exodus you'll need below.
For more on upcoming games, go to our 2019 games hub here. More on Metro Exodus Here.
Metro Exodus Story Trailer Details
Story Trailer info
Narrated from the perspective of Anna, the Spartan Order's top sniper and Artyom's wife.
The Story Trailer explores the hostile world of Metro Exodus that lies in wait for the crew of the Aurora as they flee the ruins of Moscow and embark on an epic year-long journey into the unknown.
Artyom always believed that there was life beyond the Metro – now his hopes and dreams will be put to the ultimate test in the crucible of the Russian wastelands.
Featuring an original score from series composer Alexey Omelchuk, the Story Trailer is just the first in a series of upcoming gameplay reveals leading towards the release of Metro Exodus.
About Metro Exodus
Metro Exodus is an epic, story-driven first person shooter from 4A Games that blends deadly combat and stealth with exploration and survival horror in one of the most immersive game worlds ever created.
Features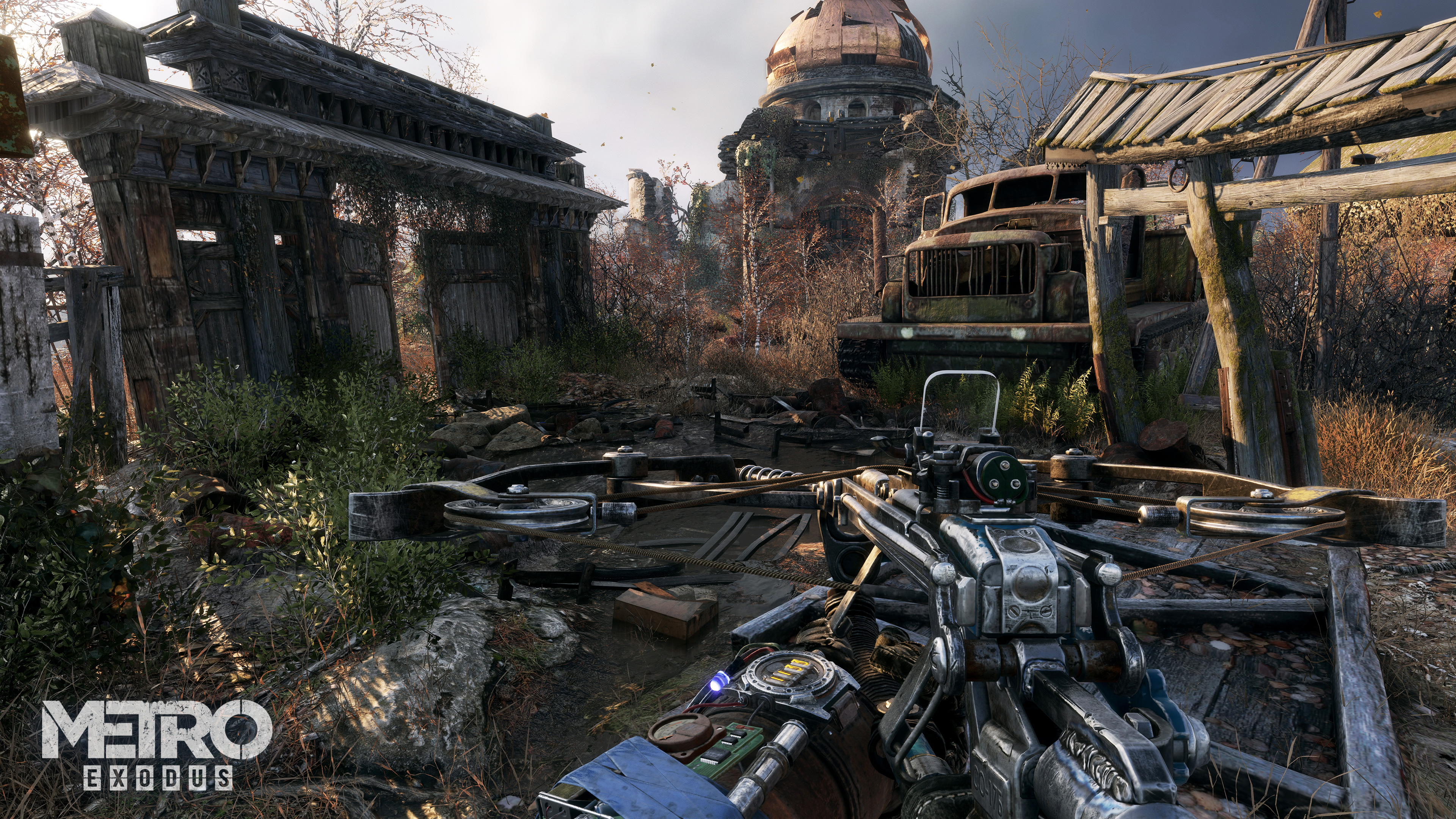 Factions
Children Of The Forest: The Children Of The Forest are, essentially, a group of children who became stranded at a scout camp when the war started, and never really got a chance to grow up.
Raised by their camp master, who they call "Teacher", they have adapted to survive in the wilderness against all threats. Be that the changing weather, fierce creatures, bandit attacks or unwelcome guests.
Hazards
Survival: Being cut off from civilization is a real challenge to your ability to survive. It's not just the local wildlife and natural hazards that might kill you, but also the lack of resources.
Ammunition and supplies are not easy to find here.
Mutants
Wolves:Not all beasts roaming the surface are mutants, but unfortunately, as in this case, they can be equally vicious.
Ravenous and territorial, wolves should be considered incredibly dangerous. Even a lone wolf can cause problems if not dealt with quickly. However, wolves are pack animals by nature, so if you cross paths with them, you'll need to have keen wits and good aim to get away unscathed.
The Bear: It is said that when encountering a bear in the wild you should remain calm and never run. It goes without saying that this rule does not apply here.
The Mutated Bear is a lethal threat to anything that gets close, be it man or beast.
Thick bones and tough first-person muscles make it extremely resistant to any kind of firearm save for the heaviest ones, but its thick fur is rather susceptible to incendiary weapons.
The Demon: The Demon, a huge winged beast, is well known to Metro residents as one of the deadliest creatures around.
Like a grotesque bird of prey this creature hunts alone and, thanks to its strength, can easily grab prey of any size from the ground.
It is often best to stay clear of these completely when seen, pick your path carefully and remain under cover to avoid being picked up.
Like MGL for more…
We put our videos and news directly to our Facebook Page gamers so do make sure you Like it for regular updates!