Today is the release of Dead or Alive 6 with the launch trailer out now. Plus we have all the details you need about the latest Dead or Alive on PS4, Xbox One and PC. Brought to you by Team Ninja and Koei Tecmo, this is a 3D fighter series is back and looking good.
As someone who's played a number of Dead or Alive titles, I'm really looking forward to getting my hands on this one. What I've played so far is really good, do expect a full review on MGL very soon.
Dead or Alive 6 is out now, (15th February 2019). Enjoy the trailers and do scroll down for all the info on Dead or Alive 6 you'll need below.
For more on upcoming games, go to our 2019 games hub here. More on Dead or Alive 6 is here.
Dead or Alive 6 Launch Details
DEAD OR ALIVE 6 delivers intense fighting entertainment in the form of one-on-one battles inside a variety of exciting, interactive stages including everything from a giant attacking kraken to tenacious pterodactyls.
Players can step up their skills through the newly designed Quest mode, built to challenge fighters while also teaching them the necessary survival skills to advance before pushing forward into the most thorough Training mode the franchise has ever seen.
Add in a branching Story mode and online slugfests, and DEAD OR ALIVE 6 is ready to rock even the most faithful fighting fan to their core. 
In addition, Team NINJA revealed even more details on DOA6's Season Pass 1.
The DLC will be available for purchase beginning today and will include two new fighters from SNK's THE KING OF FIGHTERS XIV. Including Mai Shiranui and a yet to be announced character – as well as 62 new costumes:
DOA6 Happy Wedding Costumes Vol. 1 and 2, DOA6 New Costumes set Vol. 1 and 2, additional character costumes for the two SNK fighters, and bonus costumes for NiCO and Nyotengu.
Season Pass 1 content will be made available between March and June 2019.
Official game info
The DEAD OR ALIVE Tournament Executive Committee and hosts of DEAD OR ALIVE 6.
DOATEC already released the names of the first set of fighters involved in this instalment – including the owner of DOATEC, Helena Douglas.
Other notable fighters include the eighteenth master of the Mugen Tenshin clan, Hayate.
Past DEAD OR ALIVE (DOA) tournament winners; Kasumi of the Mugen Tenshin clan. The ultimate ninja, Ryu Hayabusa. The ever-entertaining host, Zack, and the most recent tournament winner, the scorching soul Jann Lee!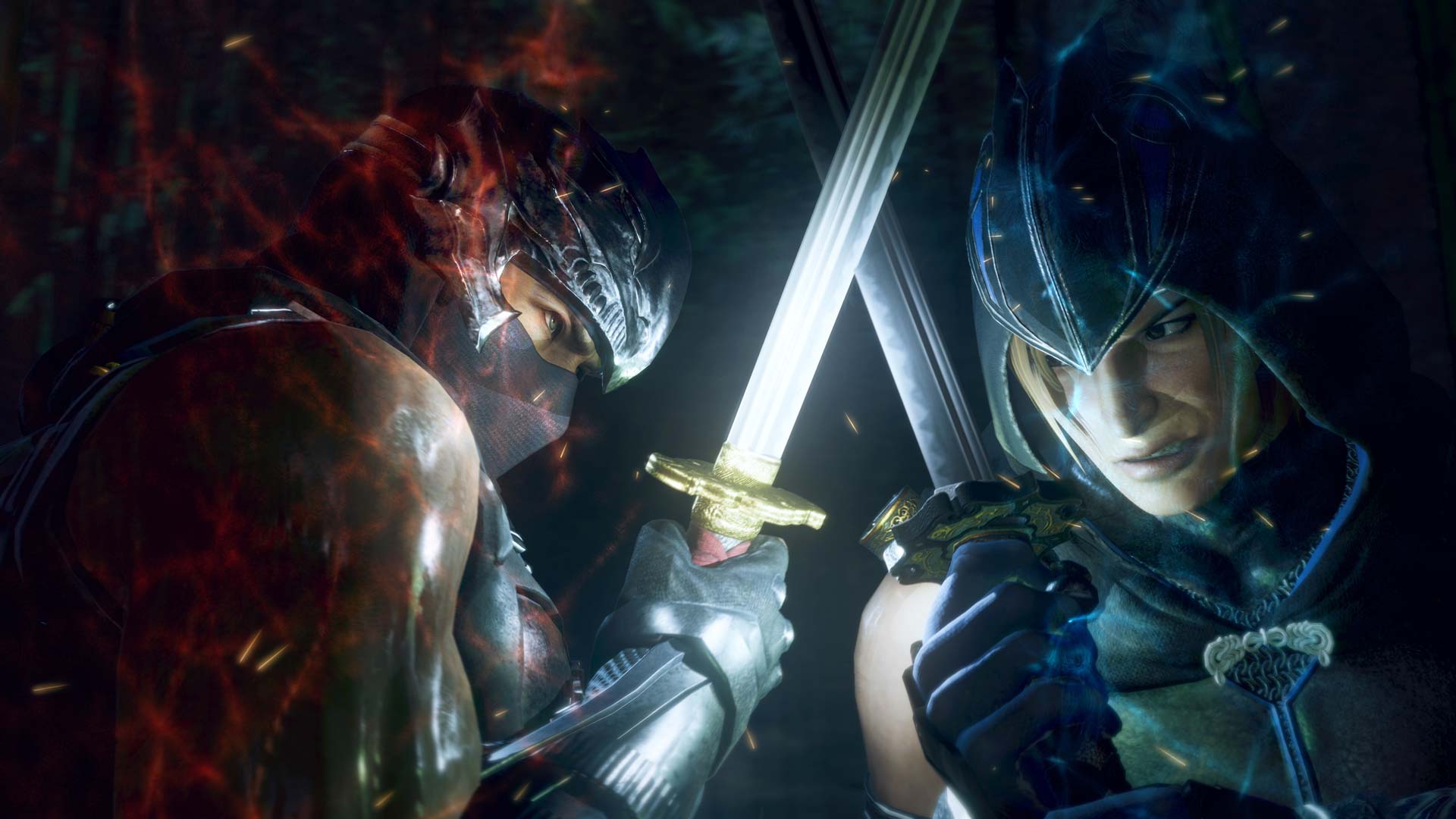 Two new locations have been scouted to host key matches in the sixth tournament.
The remarkable DOA Colosseum, complete with three bold statues showcasing famous fighting stances.
The Throwdown, a gritty back street where raw unfiltered fighting can take place in its prime. Select locations, such as The Throwdown, allow the live audience to get even closer to the action than ever before – with some unruly fans breaking the rules and pushing fighters back into the centre of the ring.
Combined with the fan-favourite 'Mass Destruction', where fighters can use the environment in their attacks, this tournament is set to be one of the most entertaining ever hosted by DOATEC.
Features
Triangle System: Fights in Dead or Alive are based on a triangle system: strikes beat throws, throws beat holds, and holds beat strikes.
When you land an attack of one type that beats another type, like landing a strike when an opponent tries to throw, that attack becomes a Hi Counter attack and does even more damage.
Break Gauge System: A special attack meter new to the series. Use the Break Gauge to execute new tactics such as a Break Blow or a Break Hold.
Break Blow: A Break Blow is a special skill which has a powerful smash while parrying an enemy strike.
Break Hold: A Break Hold is the ultra hold which returns upper, middle, and lower attacks.

Fatal Rush: Fatal Rush is a powerful combo attack of up to four neatly animated punches and kicks making a first time player look like an expert.
In Stages Action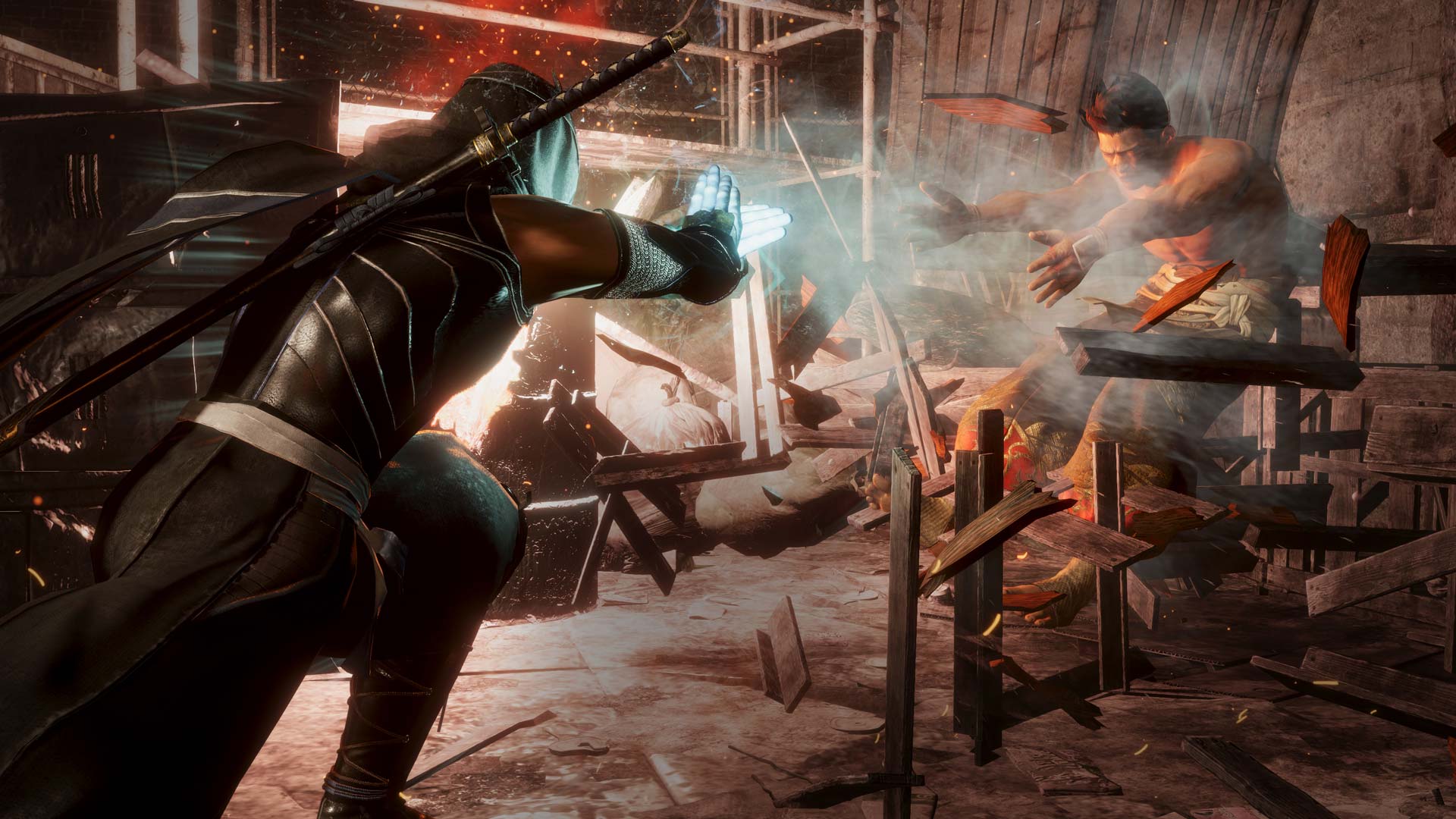 Danger Zones: These are special regions found in most stages that cause heavy damage when a fighter gets knocked into them.
Danger Zones can range from basic walls to blockbuster explosions and careening cars. Some stages also have Danger Zones within the floors as well.
Rumble Danger: If a fighter is blown into the crowd, the spectators around the edge of the ring can push the fighter back in and will lose their balance and stagger. This creates an opening for the perfect chance to attack.
Mass Destruction: Stage objects such as boxes or jars are destructible. Earn extra damage by blowing opponents into them.
Broken items do not regenerate, but you may want to break them before your opponent decides to use them on you.
Like MGL for more…
We put our videos and news directly to our Facebook Page gamers so do make sure you Like it for regular updates!