Lots of you are excited for this one gamers, and we are too! Today we see the A Way Out launch information and trailer released as the game heads to the PS4, Xbox One and PC this week. The game from Hazelight will release on Friday the 23rd of March and we here are looking forward to it since we picked A Way Out in the Best Upcoming March Games.
So are you, from the Facebook Vote this week, it's currently winning! Check out some info on A Way Out below guys. Plus we've done some other coverage on this game you might find interesting.
A Way Out Launch Information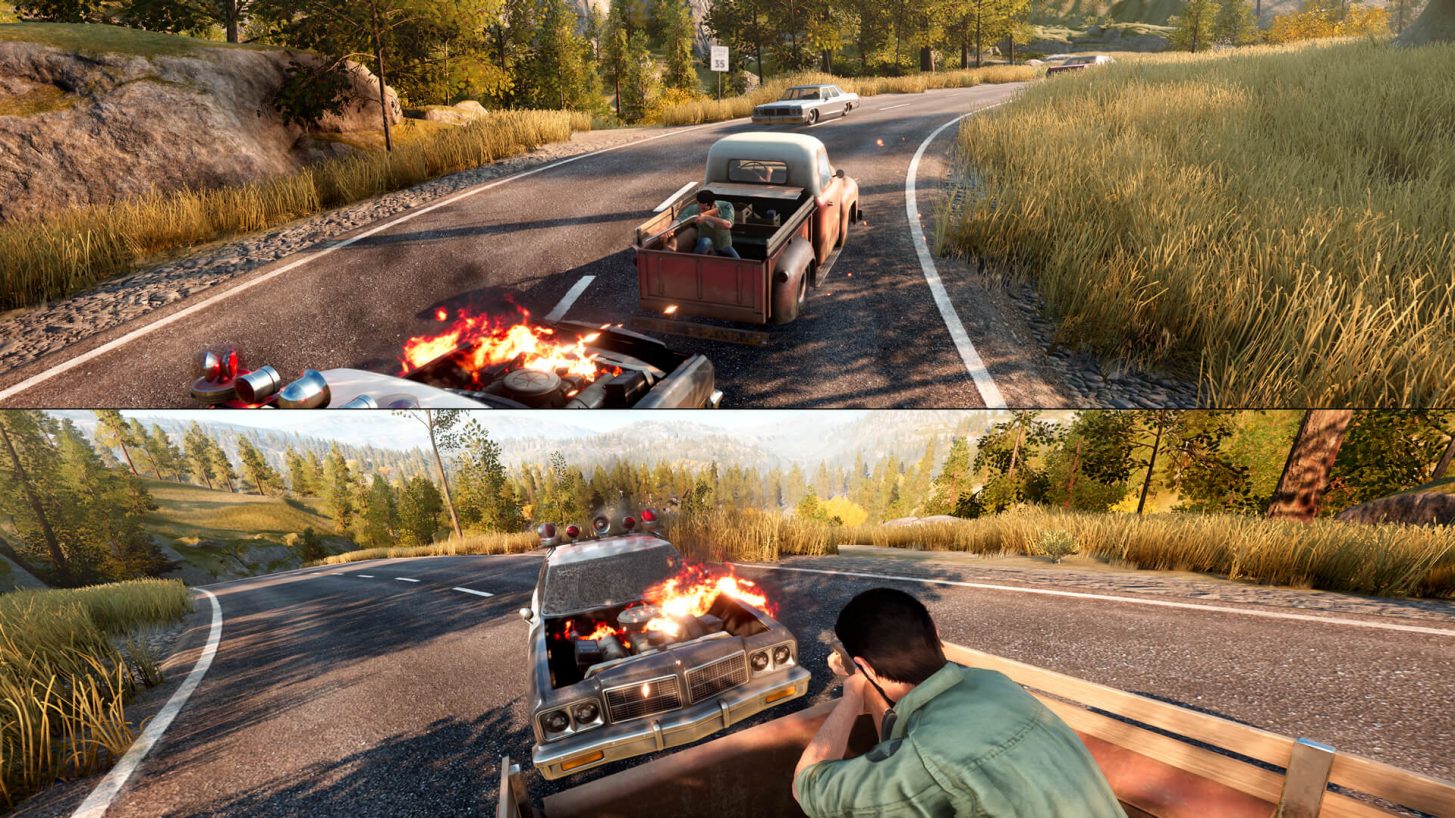 A Way Out is a Co-op only action adventure starring two main characters, Leo and Vincent. There is no single player mode here at all, so you must play co-op locally or online. BUT, the game can be enjoyed by two people online with only one copy of the game.
Great news! With the game on PS4, Xbox One and PC all sharing this functionality (although there is no cross play we are aware of) it should be easy enough to play through A Way Out with a friend. Check the official description and YouTube version of the trailer below.
A Way Out in the Best Upcoming March Games
Official Description & Launch Trailer
"A Way Out is a unique co-op experience. The two main characters, Leo, who is cocky and quick to use force. Vincent, who is controlled and calm. Each come with their own history that players will discover as they play.
The story is a genre-transcending narrative that's meant to be played with someone you know," said Josef Fares, Writer and Director at Hazelight.
Leo and Vincent's story begins in prison, where they will need to build a relationship with one another, based on trust. A Way Out is an entirely co-op only game, meant to be played on a couch or online with a friend.
Players will learn to work together to break Leo and Vincent out of prison and navigate the story beyond. Purchase the game and pick a friend who enjoys varied gameplay and cinematic moments, then share the experience online via the friends pass free trial.
Like MGL for more…
We put our videos and news directly to our Facebook Page gamers so do make sure you Like it for regular updates!