With the big release of Sea of Thieves on Xbox One and PC going live today, we thought it would be a good idea to look at the upcoming Xbox One exclusive games 2018. After the big launch of the Xbox One X last year we really are hoping for a great year of games. Xbox has some great exclusives out there, but last year was a little dry.
But, based on what we know and a few rumors out there, we have 10 Xbox One exclusive games here for you. The list is below (in expected release order) plus there is our video accompaniment to watch too from our YouTube Channel. Also check out the 2018 multi-format games feature too, which includes many more Xbox titles!
11
Your pick of the Xbox One exclusive games 2018…
Before the main list begins we really want your thoughts gamers!
What is your pick of the Xbox One exclusives coming up this year?
Many of us here at MGL are ready to set sail in Sea of Thieves anGet involved on here in the Disqus comments at the end or on Facebook or Twitter.
Watch the video
Here you have our video of the Xbox Exclusives 2018 if you can't see the version in the header. Don't forget to subscribe on YouTube. We've made it super easy, just click the button below.
By: Rare/Microsoft
Genre: Multiplayer Action-Adventure
Releases: March 20
We are kicking off the big games for Xbox Today! That's right, the awesome team at Rare finally bring us Sea of Thieves to enjoy. The game has been in development for a long time and certainly looks to have been really well polished from all the details coming up to the game releasing in full today.
It's one of those games that might look simple and fun, but there seems to be a real depth to this one. Players can operate a pirate ship in teams with a real emphasis on co-op play. The game will accommodate single player gamers somewhat, but it's all very much designed around playing with others and getting into adventures.
I think this could be a really fun game and there are many things to discover out there for those who want to #BeMorePirate. One we'll be playing in the team here at MGL, will you be heading out to see? Let us know in the comments below.
By: Undead Labs/Microsoft
Genre: Survival Action
Releases: May 22 2018
Can you survive the walking dead? Not that Walking Dead and its plotlines going all over the place. The dead in State of Decay 2, the sequel to one of those survival games responsible for many sleepless nights getting addicted to fighting, building and upgrading.
While not seen as a huge console seller, this sequel actually has a lot of potential. It might not have the wider appeal of some games, but the original title offered so much to do. This is likely to offer even more and with a bit of polish to the game, it really could be a must play title for Xbox One players this year.
With the release date confirmed for May 22, we can all enjoy some zombie action over the summer!
Note: the order in the video is different, the release date was confirmed after it was recorded. How rude of them not to ask us first!
By: Sumo Digital/Microsoft
Genre: Action-Adventure Multiplayer
Releases: 2018
I do remember playing the original Crackdown and having a ridiculous amount of fun with it. The cell-shaded graphics and the over-the-top gameplay was fantastic back on the Xbox 360. Now we are finally getting close to Crackdown 3 coming out and I personally can't wait (we will not speak of the sequel here!).
The fact they have Terry Crews on the game is just perfect too. I'm looking forward to him in game too and hopefully he plays a good part in the game other than just advertising it. The gameplay looks fun and chaotic enough too. Certainly one many gamers will be watching, although it's been such a long time in development, the expectations might be overly high.
Still, no matter what it'll be lots of fun.
7
Ori and the Will of the Wisps
By: Moon Studios/Microsoft
Genre: 2D Platform Adventure
Releases: 2018
Some games are just beautiful. Both to look at and to play through the. Ori and The Blind Forrest was just that. Something really special to enjoy and one I personally like to go back to every so often. The sequel looks to bring more of that stunning visuals and charm to the Xbox One this year.
I for one am really looking forward to this one.
6
Forza Horizon 4 (Unconfirmed)
By: Microsoft Studios
Genre: Racing
Releases: 2018?
We are into a little speculation here gamers and some unknowns too. We know that there is a Forza game likely to come in 2018, it's been the way for years now. There is also the expectation it's another in the Horizon series but, with Playground Games potentially on other things (more on that later!) who is behind this one?
We are unsure as yet but, so far everything points to a Forza Horizon 4 game this year. I think we are likely to see a number of short announcement releases this year. With games being confirmed around E3 to launch within 6 months of confirmation. This is a safe bet for one of them!
By: Odd Tales/Raw Fury
Genre: 2D Cinematic Platformer
Releases: 2018
I remember seeing The Last Night by Odd Tales at the E3 Demo in a small clip standing out as something incredibly stunning visually. When you actually look at this title and that pixel art presentation there is something that really stands out about it. The cinematic nature of it all really stands out too.
I think this is one to really watch out for this year for Xbox gamers, it looks like one that could go under the radar a little. But there is potential here for a great title.
4
Ninja Gaiden (Unconfirmed)
By:  Team Ninja
Genre: Action Hack-n-Slash
Releases: 2018?
Oh a classic makes the last, I really have enjoyed (and got massively infuriated at) Ninja Gaiden games in the past. Once again though we're discussing a title that is not 100% confirmed but has been potentially leaked out there as part of Xbox plans for 2018.
The game has seen some great adventures in the series previously so if the Xbox One is getting some form of exclusivity on a game this time that is a good deal. I am waiting for some real news on this one as I really want this to arrive this year.
Next up… possible surprises and rumors
These are some games "potentially" out in 2018. They are worth keeping an eye on but… They might just miss this year and be more likely to come out in 2019 in reality….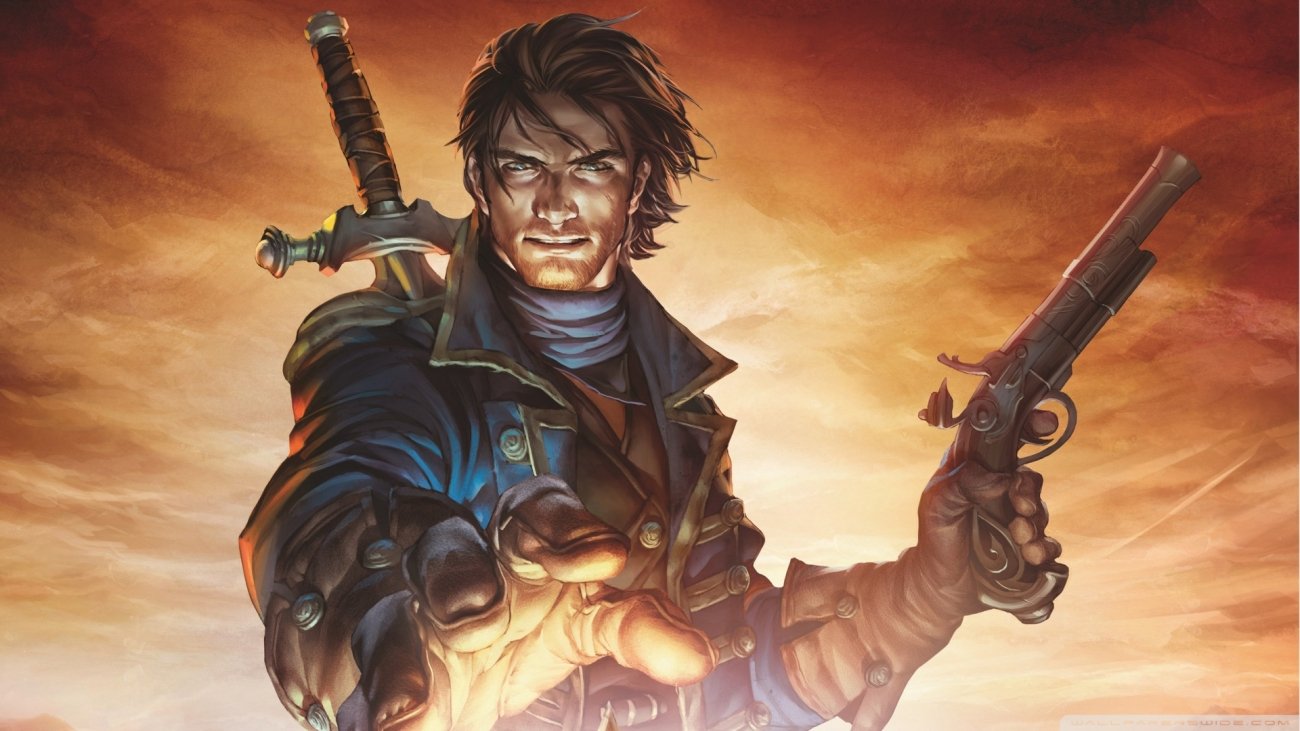 By: Playground Games (rumoured)/Microsoft
Genre: Action-Role-Playing Game
Releases: TBA
From speculation on a more likely game to come out in 2018, we move on to this one. If anything is going to be a big E3 headline from Xbox, it's going to be a new Fable. As a player of the original game all those years ago, I can't say I'm not excited. Halo was many people's first love when it came to the Xbox brand but the Fable games were mine and many other RPG fans.
RPGs are a dying breed when it comes to 1st and even 2nd party Xbox development so a true Fable experience would be amazing. Please let it happen ASAP but, I do think it will be a next year game rather than this year. But them, you never know.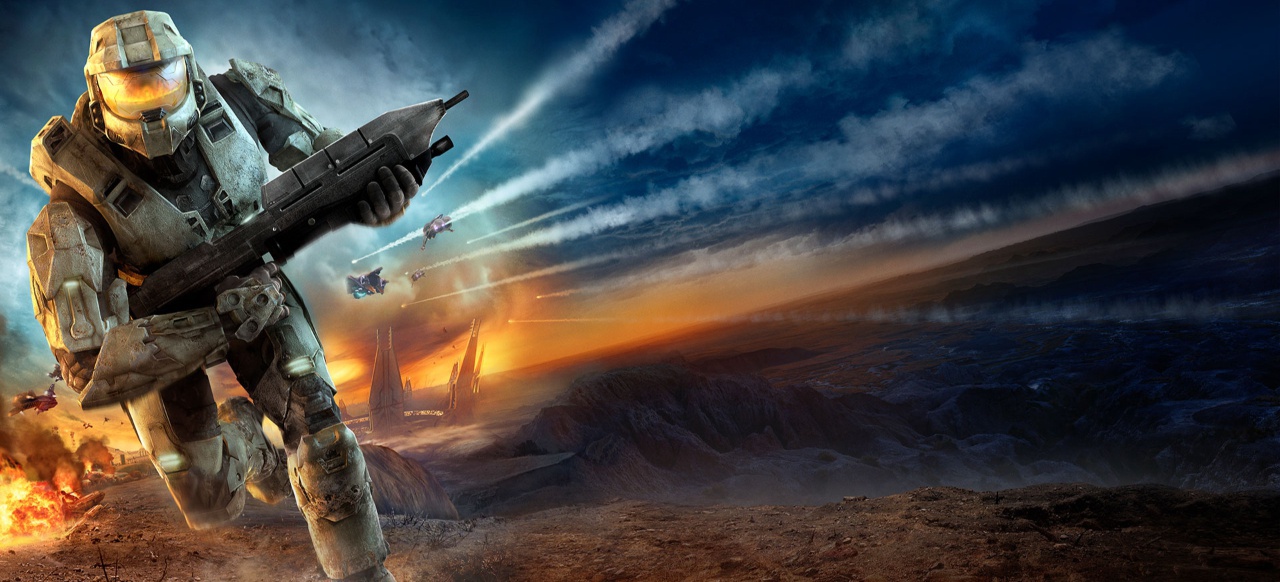 By: 343 Industries/Microsoft
Genre: First Person Shooter
Releases: TBA
There has to be a new Halo game coming up soon? Halo 5 Guardians released back in 2015 and there were some questions still to be answered at the end. So far we have seen the return of Halo Wars last year in what is a very good strategy game. But we really are getting to the point where a numbered sequel must be close.
Could it come this year? I'm actually 50/50 on this one. Some leaks suggest yes, but there has been so little brought up that maybe it's a game more likely for 2019. Microsoft are likely to through a few last minute surprises out this year and Halo could be one of them. But I'd expect to see something soon if we are to see a Halo 6 in 2018.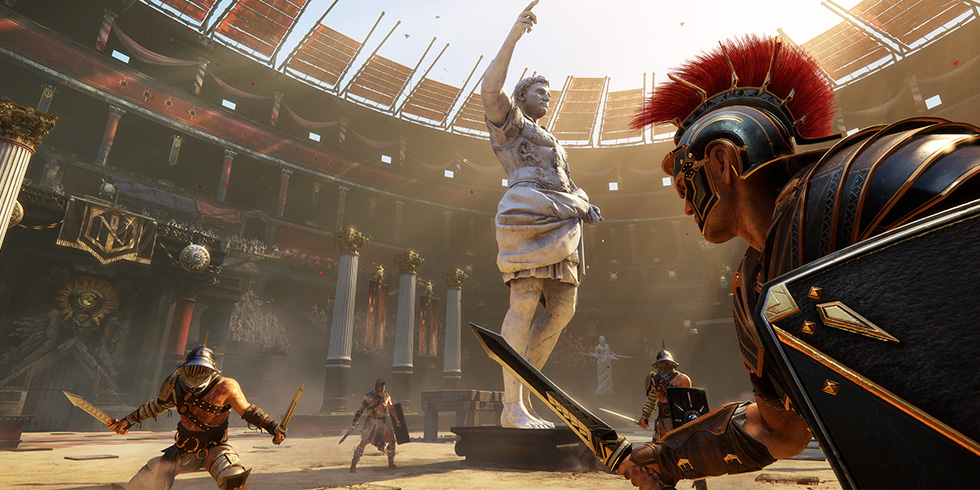 By: Crytek/Microsoft
Genre: Action-Adventure
Releases: TBA
Another one that's more rumour and possible than a fully confirmed title. I won't lie here; Ryse Son of Rome was not a great game in its execution. But the ideas behind it were fundamentally very good and there is the potential there to make a great game from the ashes of the first. Do Crytek and Microsoft feel the same way?
I hope they do because the whole setting and potential story element mixed with a tweaked combat system and we could have a great game on our hands. The leaked potential here is a screen showing Ryse 2: The Empire which may or may not be true.
While the original really didn't quite live up to potential. I hope this is true and that they have made the game of the same quality of the idea behind it.
Well that's the list, which game as you looking forward to THE MOST? Which will be day one purchased and which will you be leaving alone? Personally Crackdown 3 and Ori have me most excited so far on the list until there are more fully confirmed games out there. I look forward to your picks though gamers.
Get in the Disqus or Facebook comments below and let me know! Myself and our team here are looking forward to reading them. Until next time gamers.
Game on.