We are getting closer to crazy gaming season. Brace those wallets, they are in for a beating over the coming few months! Whether you PS4, Xbox One, PC or Nintendo Switch, you are going to need to spend wisely on your games in the coming weeks and months. Here myself and some of the MGL team have picked their August 2017 video game releases that we're looking forward too.
That also includes my pick of the upcoming Indie Games for the month two for you indie fans out there.
So two articles in one… usually the internet is 1 article divided into ten! But not here, everything is on one page below and brings information, videos and some links to official websites. The title of each game will take you to the official website for pre-orders or just a closer look.
Check out our picks below in release order. As ever, MGL is for you gamers so help out by Sharing This with the gamers you know on social media. But mainly, we want to know the game(s) YOU are interested in this month. Get into the Disqus or Facebook comments at the end of the article and make your choices.
Release Date: 1st August, 2017
Formats available: PS4, PC & Xbox One
Developer & Publisher: Hinterland Studio
Genre: Survival
What's it about?
Can you survive? Long Dark will push you to your limits of survival as the lights go out in this first person survival adventure. They don't come back on and you have to survive in the harsh conditions. It all gets very intense as you play and it's one for those who love a challenge just to get through one day to the next.
Check out some action from the game here:
Why I'm interested…
Neal: I've actually been playing this for a very long time, and finally the full version with a story driven campaign is coming, and having survived for a long (dark) time thus far, it will be interesting to see how the story plays into the games structure. It's an interesting survival game, and one that is worth considering if you are into a real challenge to stay alive.
Release Date: 8th August, 2017
Formats available: PC, PS4
Developer & Publisher: Ninja Theory
Genre: Action adventure
What's it about?
Based on Celtic and Norse mythology, Hellblade: Senua's Sacrifice is about Senua and her personal journey to an unknown destination while battling through a monstrous world made real by the manifestations of her own mind.
Why I'm interested…
Natalie: This game looks gorgeous! I expected no less from Ninja Theory, the creators of 'Heavenly Sword', which was an INCREDIBLE game. The name 'Hellblade' does have some similarities in a way to the name 'Heavenly Sword', doesn't it?
It makes me wonder if these two games take place in the same world somehow and that gets me really excited (the original character model for Senua also REALLY resembled a grown up Kai)! From what the trailers have shown us, the environments look stunning, and the way they're using '3D sound' that can help guide you through levels is very interesting indeed.
Release Date: 15/18 August, 2017
Formats available: PC, PS4, Xbox One
Developer & Publisher: Deep Silver, Volition
Genre: Open World Action
What's it about?
This is the latest game from the developers of Saints Row, Volition, so expect some crazy gameplay, lots of explosions and fun. The game is set in an open world full of superheroes, who are not your standard Marvel or DC crowd.
Official information:
"Featuring an original story-line, trademark over-the-top open-world gameplay, and the look-and-feel of a distinctive superhero cosmos, Agents of Mayhem is a true Volition game. This new IP is a part of the Saints Row universe, sharing certain story elements, symbolism, and design inspiration with the multi-million selling franchise.
Building on the unique skill of the AAA studio to continuously surprise, endear, and engage players, Agents of Mayhem represents the culmination of over a decade of open world experience and creativity."
Why I'm interested…
Rossco: There is something to be said when a game is just made to be fun to play and funny. I like a serious story as much as anyone in games, but I also like a game that can make me laugh. Personally I don't expect Agent's of Mayhem to get to the standards of Uncharted The Lost Legacy down the page. But I do think it'll be one of those games you can't help but go back to for some fun.
Hopefully it's got some great gameplay, interesting characters and an enjoyable story. Mainly though, the humor and fun is why I want to play this one.
Release Date: 22 August, 2017
Formats available: PS4
Developer & Publisher: Naughty Dog
Genre: Action Adventure
What's it about?
We go back to Uncharted in August to see two characters fans are very intrigued to see take the lead. Chloe was missing from all of Uncharted 4 and left people baffled as to why. Whereas Nadine was great in Uncharted 4 when she was used, albeit too infrequently for me.
Now the two are on their own adventure in a more expansive Uncharted, going without the iconic Nathan Drake.
Why I'm interested…
Rossco: What could be better than more Uncharted? Oh, The Last of Us Part II maybe… well that's a point but I am still really excited to play this addition to the Uncharted franchise. It takes on from where Uncharted 4 was so outstandingly good in terms of characterisation and the more expansive areas where the story takes place.
I also hope this could see the Uncharted world continue further and while Nathan Drake has hung up his shotgun. Maybe there is scope for it to go down a different path if this proves as popular.
Release Date: 29 August, 2017
Formats available: Switch
Developer & Publisher: Ubisoft
Genre: Turn-Based Strategy
What's it about?
The iconic Mario is getting together with the Ubisoft Rabbits for some action. The games sees you team up with Mario, Luigi, Peach and Yoshi on an adventure to free the kingdom from a vortex. 4 Rabbids heroes make a team of 8 where you explore and take on the battles in 4 worlds.
It all looks rather awesome for us Nintendo Switch owners.
Video here
There are a tonne of features in this game. The combat is strategic yet fun and boasts over 250 weapons to use in the turn based combat. Thanks to the Switch's JoyCons you can also play co-op challenges too.
Why I'm interested…
Lawrence: Why more Mario fun of course! This looks a really nice mixture of characters, plus it's a new take on the Mario universe that I can't wait to play. The Nintendo Switch has come out with some decent titles so far, and one exceptional one in Breath of the Wild. This could be another great little exclusive title.
Release Date: 29th August, 2017
Formats available: PS4, PC
Developer & Publisher: Omega Force, Koei Tecmo
Genre: Action
What's it about?
Worlds collide as many of the Koei Tecmo characters join together for some hack-and-slash madness! Made by the team behind the Warriors games (Omega Force), Warriors All Stars takes characters from Atelier, Dynasty Warriors, Samurai Warriors and many more Koei Tecmo franchises and pits them against thousands of enemies on the battlefield.
Why I'm interested…
David: I love Warriors games. Always have, always will. Not only that, but I have an affection for Koei Tecmo's gaming franchises too. They all share a common theme: despite being flawed, they always seem to have passion behind them. A heart that beats to the sound of one thousand enemy K.O.s and a proclamaton of being the "greatest warrior in the Three Kingdoms". Or you know, something like that. Look; after the disappointing Samurai Warriors games beyond the first "4" numbered release, I'm hoping for this to be the next Warriors Orochi. And I hope it takes on board the improvements made by Samurai Warriors 4 in relation to mass trash-mob control.
Release Date: 29th August, 2017
Formats available: PS4
Developer & Publisher: SEGA
Genre: Action RPG
What's it about?
It's back to where it all began for the Yakuza series! Kazuma Kiryu, a high-ranking member of the Dojima Family in the Yakuza, finds himself accused of murder and seeks to clear his name. Along the way, his best friend, trusted allies and the life of a young girl collide as revelations that'll shake Kiryu to his core begin to surface. .
Why I'm interested…
David: SEGA are giving Western fans what they've been pleading about for years: their uniquely Japanese games. And it's on us to support those releases if we want to see more of them. Sure; the Yakuza games aren't the height of popularity. Nor are they the best playgrounds in terms of controls. But what they do have is a quirkiness that surrounds the engaging drama of the story. An absolutely bizarre depiction of Japanese life. It doesn't take itself too seriously on the periphery, whilst at the same time telling a gripping (fictional) tale of this legendary mafia member.
Not only that, but this is a remake, not a remaster. They could have cashed in on the cult-like following with an original re-release and instead chose to re-do the game and give it a chance at something resembling mainstream success. After how well Yakuza Zero was received, I'm hoping many will jump in to Yakuza Kiwami and find an appreciation for the same oddities that I do.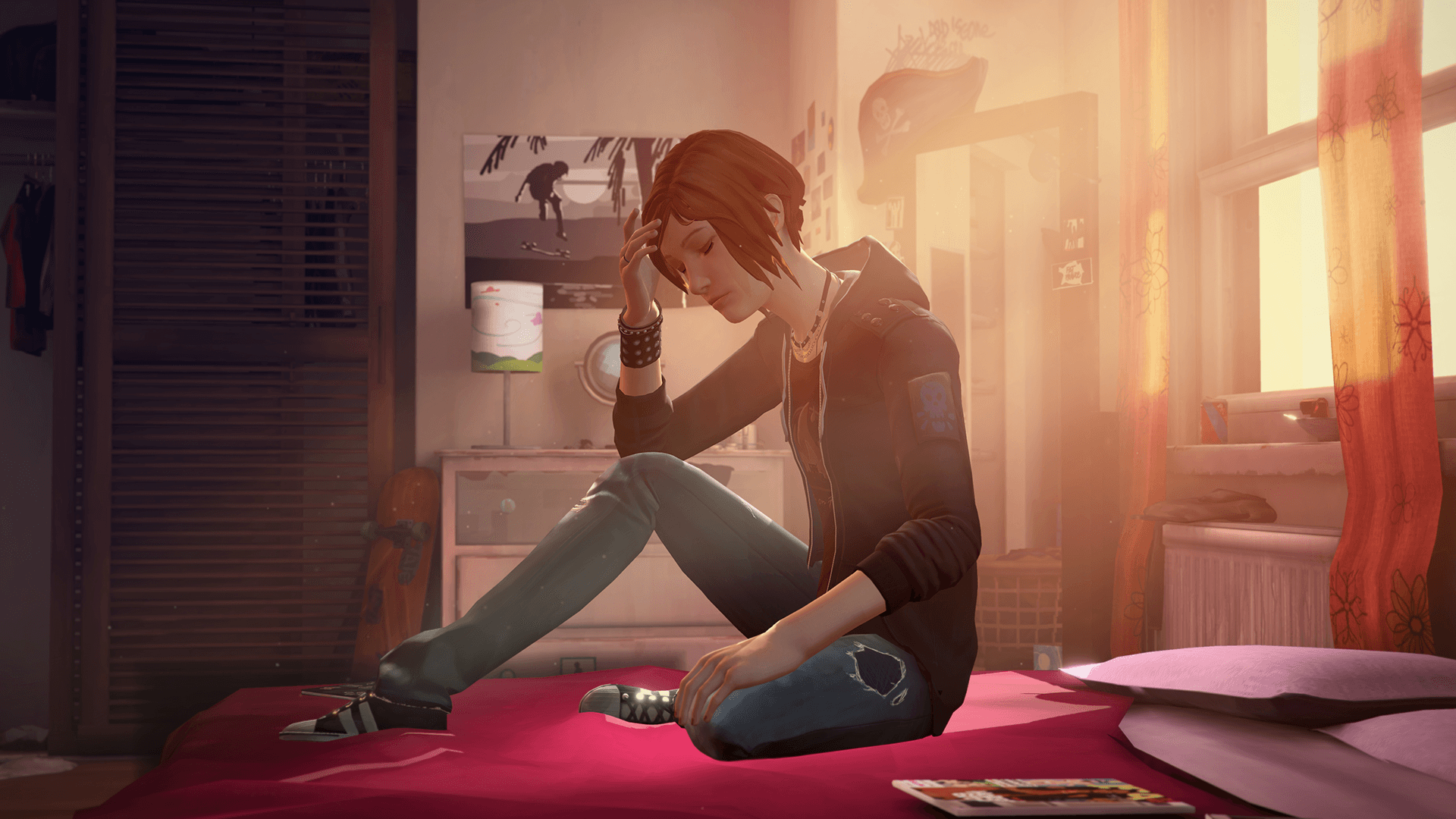 Release Date: 31st August, 2017
Formats available: PC, PS4, Xbox One
Developer & Publisher: Deck Nine Games, Square Enix
Genre: Adventure
What's it about?
Life is Strange: Before the Storm is a little project of sorts to tide us over until Life is Strange 2. Before the Storm is a prequel to the first LiS game, and tells the story of what happened with/between Chloe and Rachel while Max wasn't in Arcadia Bay.
Why I'm interested…
Natalie: The first Life Is Strange tore my heart out and ripped it apart. Seriously, I cried so much I had a headache for like 2 days straight. Before the Storm interests me because we will be playing as a younger, potentially softer Chloe, and we will finally be able to meet Rachel Amber, and see first-hand the impact she had on Chloe's life.
It's quite tragic from the start, as we already know how it's going to end. I am fully prepared to have my heart ripped out and torn to pieces again, bring it on!
Rossco's Indie game picks
Time for me to take over completely gamers as I break down some of the incredible indie games coming up in August 2017. Check out the list below, chosen by me and includes some thoughts and official details about the games to save you clicking around.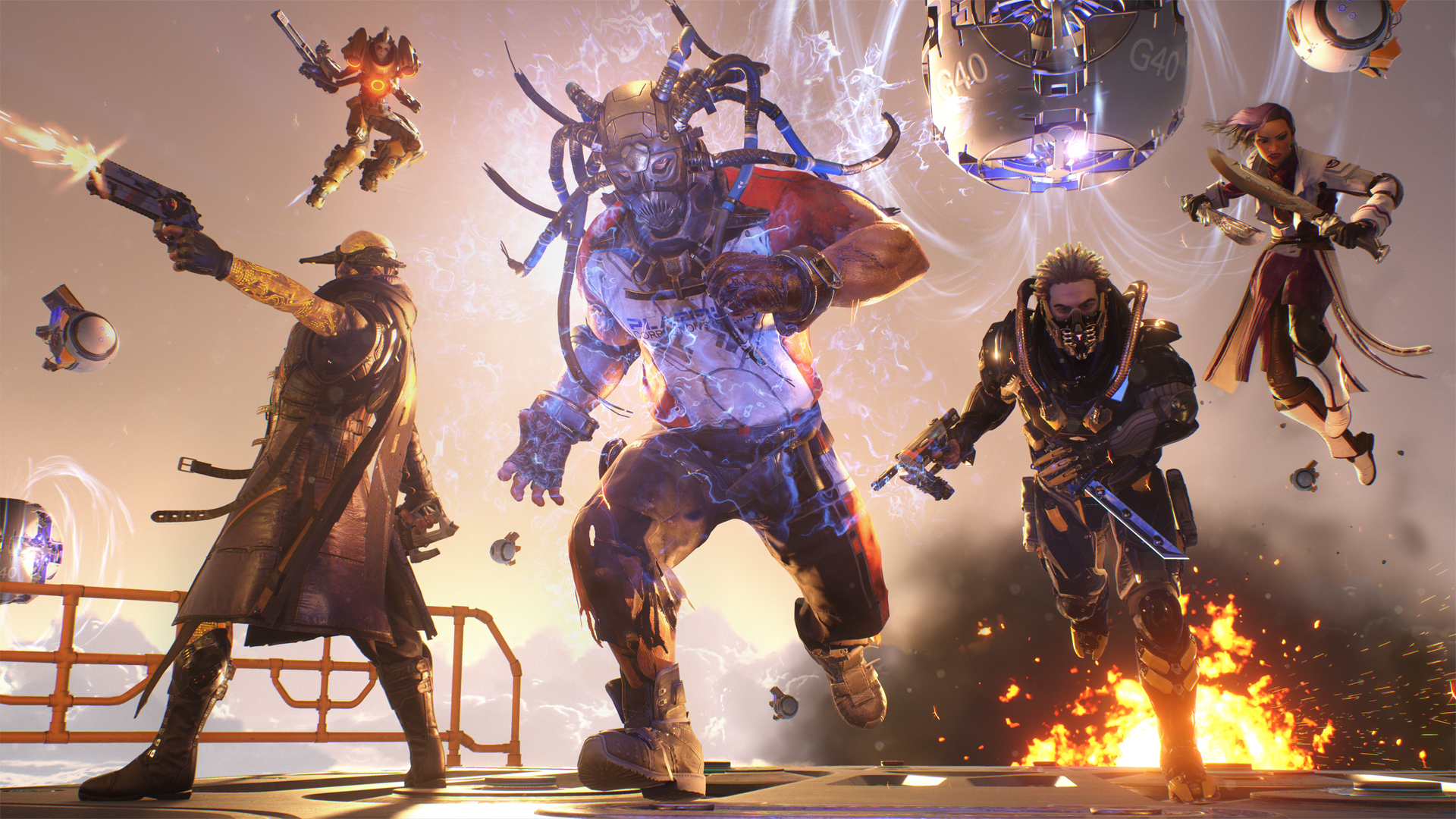 Release Date: 8 August, 2017
Formats available: PC, PS4
Developer & Publisher: Boss Key Productions
Genre: First Person Shooter
What's it about?
While I will spend most of my time getting good and shot to bits, Lawbreakers looks a really great game. It's been around on PC for a while with a good following and it's received a lot of praise for the all out action on show.
I for one am looking forward to getting a go on this one, and propping up the rest of the players on the leaderboards. It's ok, i'm strong enough to hold you all up!
Check out some of the official features and video below:
KILLER ROLES – Revel in unparalleled vertical violence by mastering the skills of an array of diverse antiheroes.
Whether you kill to uphold the "Law," or are out for blood as a "Breaker," these symmetrical roles satisfy any appetite in an arena where the most skilled player and team will rise.
GRAVITY-DEFYING MAPS – Experience a futuristic America, years after a global seismic event known as "The Shattering" forever changed the landscape and even gravity itself.
Become immersed into a raging conflict between Law and Breakers across nearly unrecognizable locations ranging from a futuristic Santa Monica to a re-imagined Grand Canyon.
MODES THAT MATTER – Fight to the death in intense game modes that elevate the competitive shooter genre to all new levels.
LawBreakers' signature brand of gravity-induced chaos, combined with innovative takes on multiplayer game modes, offers a truly unique and exhilarating experience.
Why I'm interested…
Despite my name being Respawn Rossco for a reason, I do like to have some fun on a good multiplayer shooter. This one looks like it's built to have an absolute blast on and is the perfect game for PS4 gamers to get killing each other on for a while. It looks fast, frenetic and a whole lot of fun to play.
Release Date: 15 August, 2017
Formats available: PS4
Developer & Publisher: Housemarque
Genre: Arcade Action
What's it about?
Housemarque are just outstanding at making action packed games to play. I've been playing Nex Machina this week (review coming soon!) and I simply can't stop! Matterfall looks different in many ways, but equally as exciting and addictive.
More arcade action awaits this time as you take on a strange material known as "Smart Matter". Sounds like something Donald Trump has lost a lot of…
Anyway, it's more shooting, puzzle solving and action. Check out the official info and gameplay below.
A UNIQUE COMBINATION – Survive a unique combination of platforming and bullet hell action in a vertical city overrun by mysterious Matter.
MANIPULATE YOUR ENVIRONMENT – Avoid the deadly Red Matter and manipulate Blue Matter to turn the environment to your advantage.
MASTER YOUR MOVEMENTS – Master aerial agility, sliding, leaping, flying in Zero G, and blasting, to destroy waves of enemies.
EXPERIMENT WITH WEAPONS – Experiment with augmented weapons as you explore landmark locations of Fortuna City, Hydroponics and Matter Mines.
Why I'm interested…
Arcade games are awesome and Housemarque are an outstanding developer in this genre. They have shown with all their games to date they really can deliver something special. This looks yet another success to me, I'm looking forward to getting into some more action and taking on this latest sci-fi adventure.
Release Date: 22 August, 2017
Formats available: PC, PS4, Switch, Xbox One
Developer & Publisher: Team 17
Genre: RPG
What's it about?
Another modern game based on a classic genre. 8-bit adventure games were massive when I first got into gaming. More of them in today's gaming is only a good thing and the original Escapists was an example of why. It's sandbox gameplay was excellent and one many gamers loved.
Now the sequel boasts more features which you can check out below along with a trailer.
The Escapists 2 features:
A dedicated tutorial for new players to learn the basics of prison life
10 unique themed prisons to escape from including the frosty Fort Tundra, a train hurtling through the desert, and even a trip to the final frontier!
Play each prison solo or multiplayer with both local and online co-op and versus modes for up to four players
Drop-in, drop-out online multiplayer experience.  Carefully plan and execute an intricate escape from your initial incarceration with your fellow inmates either online or locally, or simply hop into an existing game already in progress to help pull off the final touches of the escape!
A brand new combat system to make every prison brawl even more bruising
Create your con with over 300 customisations to create your perfect prisoner
New ways to escape
New items to craft – Build yourself a homemade Taser to knock out guards plus many more!
Why I'm interested…
There is a reason millions have played The Escapists already. It's an excellent game with far more too it than the visuals would suggest. A sequel is very welcomed so long as it brings more of what we enjoyed plus some added features. I am looking forward to this one personally, and breaking out of prison once again….
Then playing Escapists 2 before they catch me, and put me back inside.
Release Date: 29 August, 2017
Formats available: PC, PS4, Xbox One
Developer & Publisher: SloClap, Devolver Digital
Genre: MMO Action
What's it about?
Something about Absolver really got my gamer-sense tingling. It was something a bit different as a concept and the style of the game looks particularly cool too. This is one I've been watching and will be playing this month. The game is an MMO primarily focused on combat between both other players and AI controlled enemies.
It looks great and boasts some interesting ideas, check them out below.
Fluid Real-Time Combat: Position yourself in one of four tactical stances during real-time battles and execute devastating attacks, dodges, and parries. Movement becomes your weapon as you engage in solo duels or intense three-on-three melees battles.
Customizable Style and Flow: Players will define their character's play style by picking a combat style, a weapon of choice, and arranging attacks in their Combat Deck to design their unique and personal attack flow.
Online Multiplayer Action and Narrative: Prospects and Absolvers will seamlessly encounter others in the world, generating unique stories that emerge through player interaction and choices. These moments are filled with tension as intentions to battle, trade, or befriend are never clear: trust is always a leap of faith. Encounters will have lasting consequences and transform into meaningful relationships as you make friends or enemies and find mentors or disciples.
PvP and PvE: Explore a rich and dynamic world including dedicated PvP battle arenas where champions will receive spoils of victory and progress in the ranks of the Absolvers, and PvE dungeons in which players cooperatively battle to retrieve rare loot and equipment from the depth of the Adal mines.
Why I'm interested…
SloClap are former Ubisoft developers so they may be a smaller team but they have big experience with top titles. This gives me hope for the game having enough experience to work as a true MMO experience.
To be honest, I'm more a "lone wolf" with things rather than a big MMO person. I even started a "Lone Wolf" MGL area starting with Destiny 2 solo play features. But I like the look of this title, there are some good ideas here. Let's hope they can deliver on them.
Of course all the games will be reviewed on MGL, likely in a new and updated review system too! Watch out for that and more content as ever. Next month we'll be taking a look at more games of course in our rundown of the month ahead. September has the likes of FIFA and PES going head-to-head. Plus Destiny 2 arrives along with more incredible indie games.
Don't forget to Share This with fellow gamers. And, remember we want to know YOUR picks for August so let us know in the Disqus or Facebook Comments below.