How far will you go to protect the people you love? How hard will you fight for your family? What will you do, if the world you know suddenly changes forever? Those are the things you'll be deciding in this journey as I start my Life is Strange 2 review.
Dontnod Entertainment are once again ready to pull on your heartstrings in this episodic adventure. With that said, this review will not contain story spoilers. Further episodes will be added to this review later as the series progresses (currently episode 1).
There are some amazing themes at the core of Life is Strange 2, so join me as we journey together as we start this series.
How does Life Is Strange 2 play?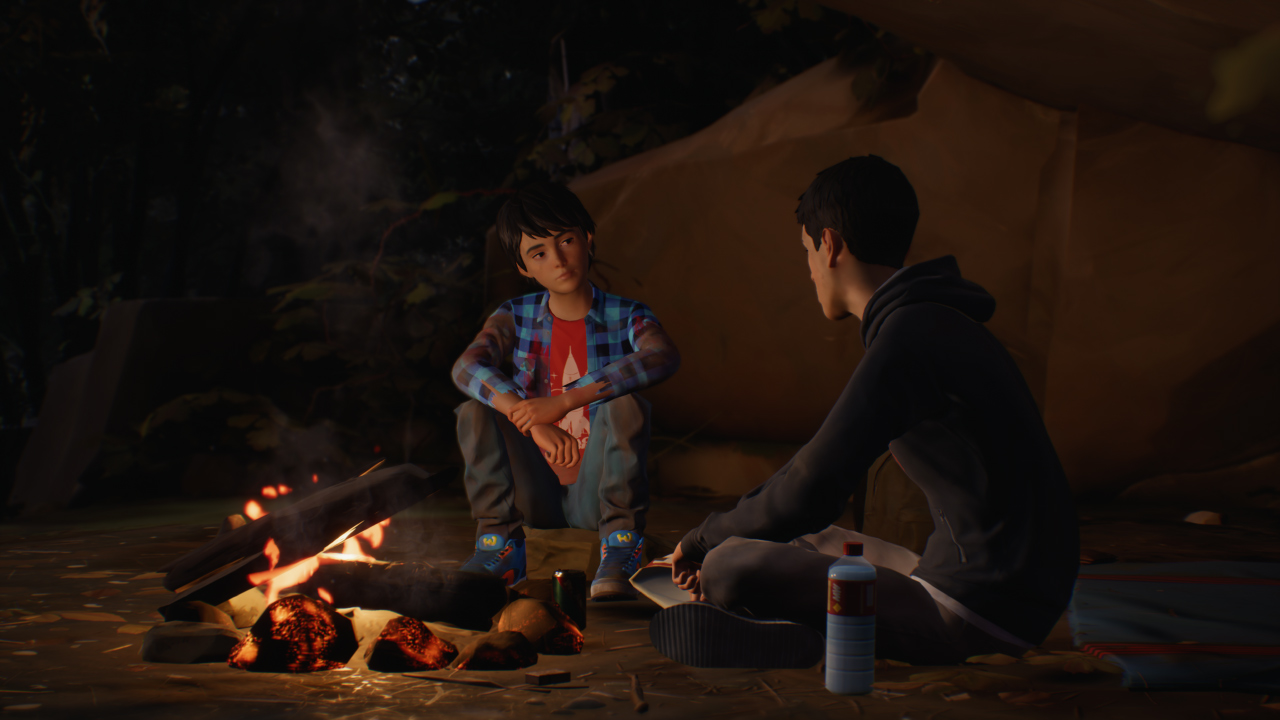 Much of the gameplay in Life is Strange 2, features the player moving around in whichever setting you find yourself in. You'll be doing odd tasks until they have completed the requirements to move on to the next section.
There are on-screen prompts for choices and actions, all of which add to the engrossing nature of the beast.
It's all very classic, Point-and-Click adventure style gameplay. As such the goal is not to hamper the experience and make those choices feel impactful. This is the case here and, in fact, Life Is Strange 2 controls much smoother than many of its ilk.
Particularly with the player character feeling less like an erratic skater, and more like an actual human being with motor skills.
Presentation and Graphics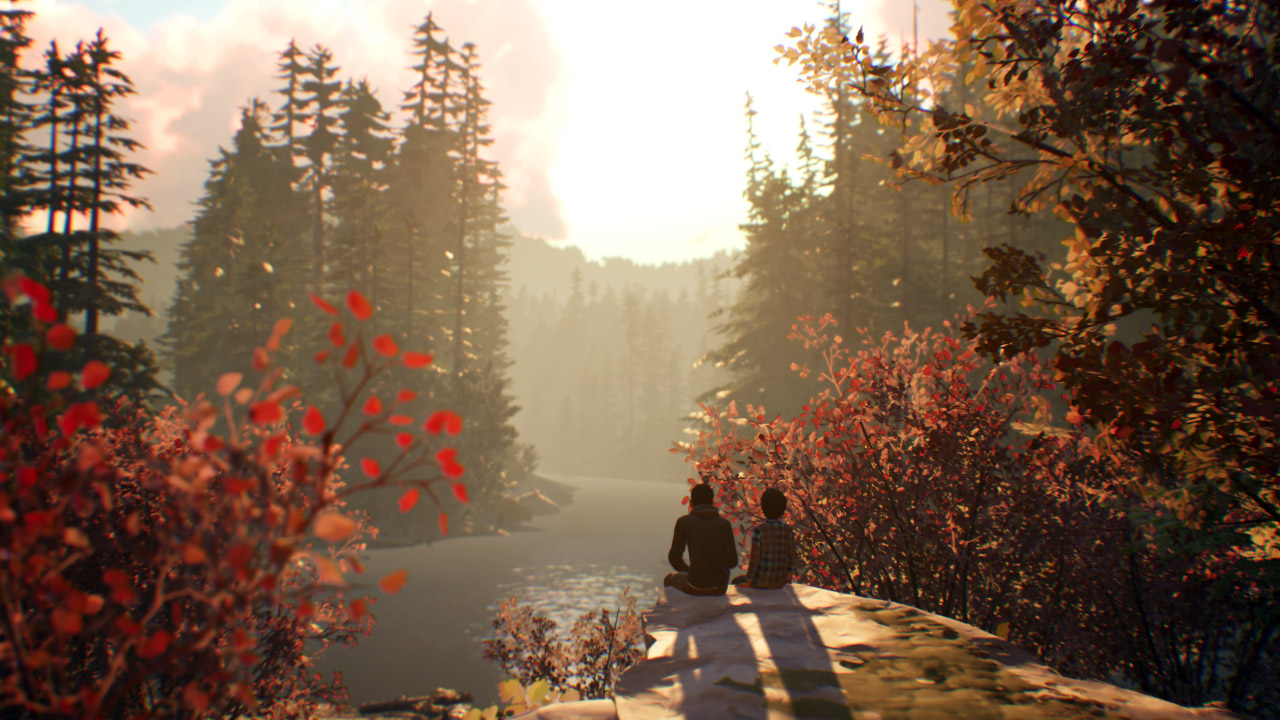 The game is presented in a comic-meets-realistic hybrid of styles that really works both aesthetically, and in terms of tone. The menus in use here are kept simple and clutter free.
Finding information and objectives is easy, and seeing the things you can interact within the main world are much easier to see, allowing for streamlined manoeuvring.
The character animations are fleshed out, and there is a scene where there is some grass, which I thought was filmed or something, so realistic was the texturing work. Kudos to whoever drew that grass!
But the same can be said of the detail gone into the characters and scenery in this beautiful game.
Episode 1 – Features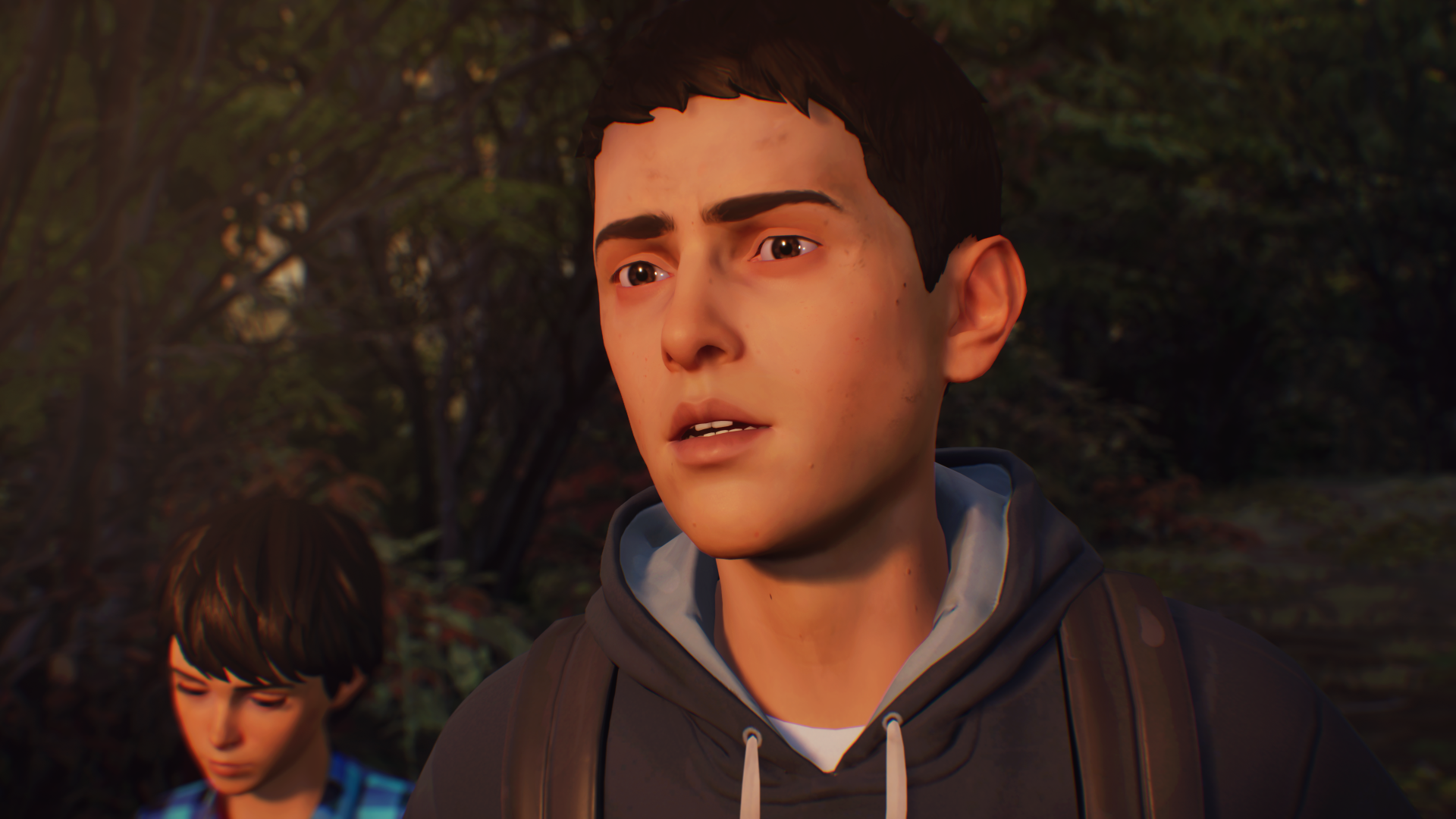 Life is Strange 2 is an episodic adventure tale, where player choice and actions affect some of the character reactions and the overall events in your story. It carries over all choices made in previous Life Is Strange games, but can be played without them.
You play as Sean Diaz, a Mexican American, and elder brother of Daniel. The relationship between the two brothers takes centre stage throughout the tale, as soon enough Sean and Daniel are trekking across the back roads and highways, in search of hope.
Throughout your story, you will have the choice to interact with objects that allow you to share experiences with your brother. During which you can bestow upon him your knowledge of the world.
This leads to a lot of emotive, and specific growth, for Sean as a protector specifically.
Life Is Strange 2 doesn't shy away from some of the harder topics to discuss either. Not that you would expect less from this series.
Choices
Sean and his Brother are Mexicans living in America, complete with its cultural cauldron, racism flares up in some dialogue early. As such the game takes a realism so many games seem afraid of because people can be horrible for such trivial reasons as skin colour.
The choices in the first episode already feel like long game changes – but these are presented in a looking glass/kaleidoscope where one section of the screen represents one particular choice.
There are also dialogue choices, presented on the conversation wheel, each having a sense of impact as you choose them.
Life is Strange 2 has certainly been refined in its control and easy of play – not that any of the choices are clearly right or wrong. This time, it is far easier to see which things you can interact with, as well as where you need to go.
Episode 1 Verdict
Well, I already find myself invested in the characters, itching to know what happens next, how this will all be resolved. The episode gets its presentation right from start to finish, with the voice acting being excellent
In fact, the only criticism I have is that during one cut scene I had a random floating twig in the background. I mean, that is nitpicking and a testament to how enjoyable this game is.
Whatever the future holds for the two brothers, a wonderfully well-crafted tale awaits all who play this game.
What do you think?
Leave a rating
You've read our review, and maybe a few others on this title. Are you interested in getting GAME NAME? Have you already played it?
Let us know with a rating below if you have tried this and if you would recommend the game  "Yes" or "No" in the comments because other gamers value what YOU say as-much-as what we have to say.
Enjoyed our review? We hope it helps, please do share this on social media using the buttons below. That way more gamers can find out how special this game is.
About This Life Is Strange 2 Review (Episode 1)
Game Reviewed: Life Is Strange 2 digital edition, provided by the publisher.
Review Format: Xbox One
PEGI Rating: 18