I've been on Fe from the cool indie team at Zoink Games for the weekend and thought it was a good idea to show off some footage and share my thoughts gamers. This is one really impressive indie title with some big ideas that really do work so far and I'm enjoying myself in this puzzle-adventure game. But, is Fe worth playing for someone like you?
Well I hope to answer that and bring you some information on this game through this article. I'll be going through the game's features and what I think from my time with it so far. Plus, you can even watch 20 minutes of Let's Play footage from the MGL YouTube Channel (well worth Subscribing to!).
As for the game, well personally I'm really into Fe and I will be ready to play more until I'm ready for my review. But, it's pace and gameplay might not be for everyone out there so see below for more.
I'm using the new Love, Like, Leave rating system on the article and video so for more info on that, it's at the bottom of the piece.
What is Fe?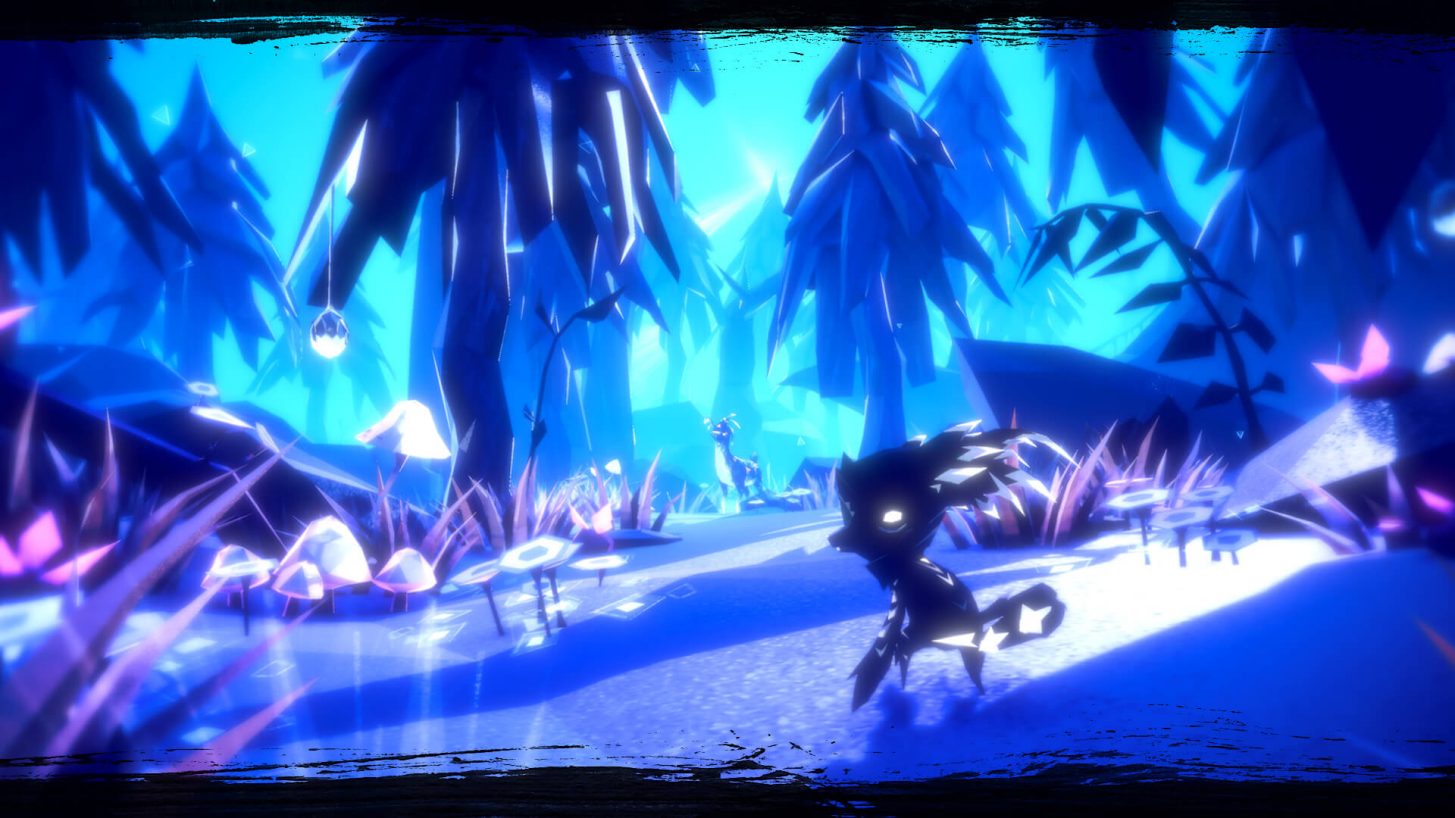 Fe is very much an adventure game with puzzles to solve. Set in a gorgeous forest with creatures to befriend and "Silent Ones" that will hunt you and other animals in this land. You are in control of Fe, a small creature who explores this land and helps other creatures from being captured by the not so friendly Silent Ones.
I was expecting to really like Fe ever since I saw the reveal trailer. I looked my kind of game as a fan of 3D platforming and adventure titles. Once I got hold of it, I realised it was going to be something that little bit different to other titles I've played.
There is no instruction or narration to guide you in the early sections of the game. It's all about looking around the environment and choosing what you think is the right action.
Once you get into the gameplay everything starts to become clearer on what you have to do. How you go about it though is the challenge. This is the puzzle aspect of the game that manages to both be really relaxing… and then highly tense at the same time.
See the Let's Play video below to see more of the game including my verdict on the first few hours of the game.
Let's Play Fe video
Getting Started in Fe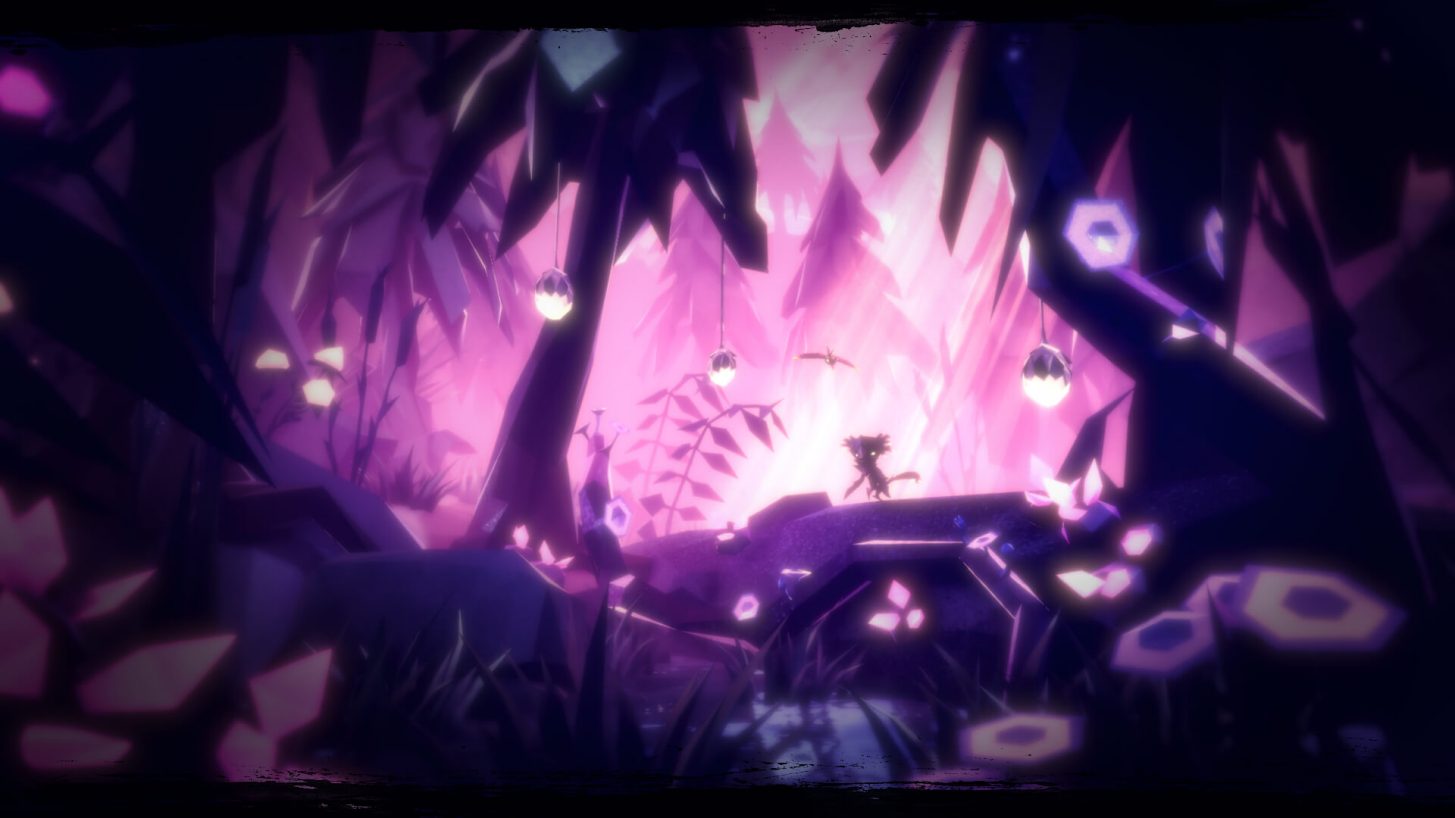 First thing to say is how stylish the game looks. I love the visuals of this game, and also the sound of the forest too. But it's the visuals that hit you first with the purple, dark forest tones that really make you want to explore this land.
And off you go to explore, right away. No tutorial pops up, no narration. It's up to you to move and look around ahead and see a creature who you follow. This sets the tone for the game, how it's about you figuring out what to do; this is the puzzle element and it works very nicely.
Soon you are singing with other animals to gain their trust and help. This isn't just a hold button to sing either. It uses the analogue feature of the right-trigger by default (you can change it if you like) meaning you need to get the correct pitch of song and hold the trigger in position to communicate properly.
It's really satisfying when you do it in fact and somehow makes you feel more connected to the world than a simple button press action.
The pace is the element that will either get to you or not here. It's all quite slow and feels pretty safe (it's not, there are things out there that hunt you!) in terms of getting around. It's here where some gamers may struggle.
Fe is not a Mario type of platformer, this is a more puzzle adventure than anything else.
Later into the game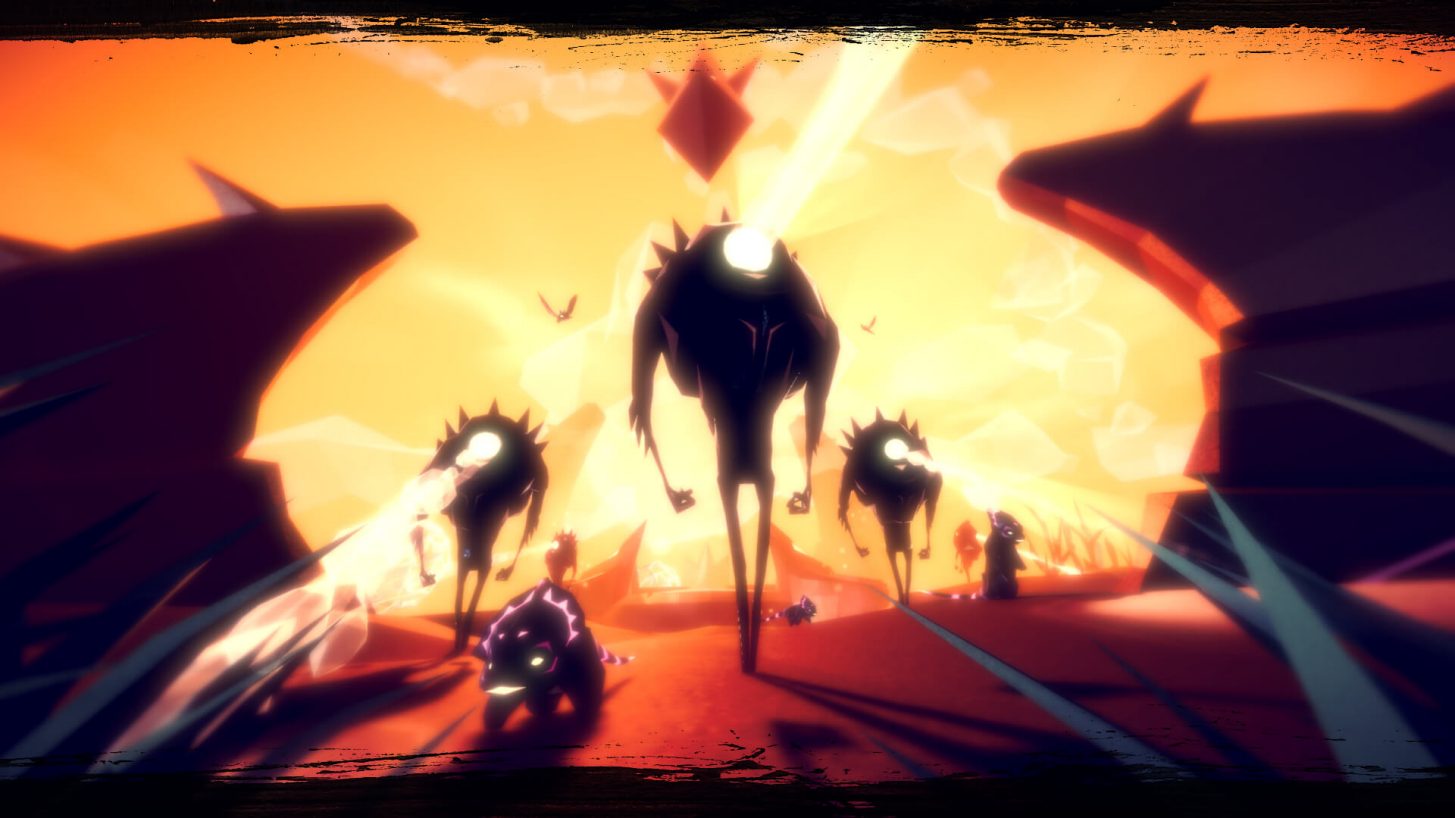 After an hour or so I was really getting around quite neatly. There are songbirds you can summon to help you know where to go, and there are objectives that make themselves clear on a map you bring up with R1.
Plus, there was some intensity to the calm as you come across "The Silent Ones". They are a bit Alien type creature looking and hunt you down if they see you. You have to hide in bushes and sneak past their gaze in order to survive. It really does break up the game's early safe feeling.
There are some nice objectives too such as collecting 4 eggs taken by these Silent Ones and returning each of them to their mother. This then rewards you by her teaching you her language, with which you can then talk to other bird creatures. They can fly you to areas you can't get to yourself.
When it all comes together, it's actually really nicely done and becomes hard to put down.
Is Fe worth playing – Love, Like or Leave
It's one for the slower paced gamer. Anyone who needs something to be shot in the face or blowing up every two minutes will get nothing from Fe.
But, for me personally I am really enjoying Fe and think the ideas behind it are fantastic. The execution so far is great too.
My only issues so far have been the camera not quite being perfect in tight situations and needing adjustment manually. And a slight response issue between button press and action, particularly jump being a half second after press which is a bit odd. Might be patched however.
Overall, I think Fe makes a great first impression and I give this an official LOVE rating on my first few hours with the game. I can't wait to play more and I'd say adventure and puzzle fans Fe is certainly worth playing.
Over to you! Will you be playing Fe? Are you already? Get in the comments and let me know what you think of it or ask any questions on the game and I'll get back to you.
Find out more official information on the game below too.
More information on FE
Official Description
"Fe is a new type of platform adventure where the story is up to you to discover, without handholding, told wordlessly through the discoveries you make during gameplay.
Run, climb and glide your way through a dark Nordic forest and explore its living, breathing ecosystem filled with secrets and mystical creatures.
At the heart of the experience is a tactile, analogue song mechanic that allows you to communicate and speak to every living thing in the forest.
Learn a diverse array of animal cries that allow you to befriend or manipulate any creature – even plants. Have birds guide you, bears fight for you and have plants grow berries that help you overcome the Silent Ones.
Become Fe and discover a world that you will never want to leave."
Features of Fe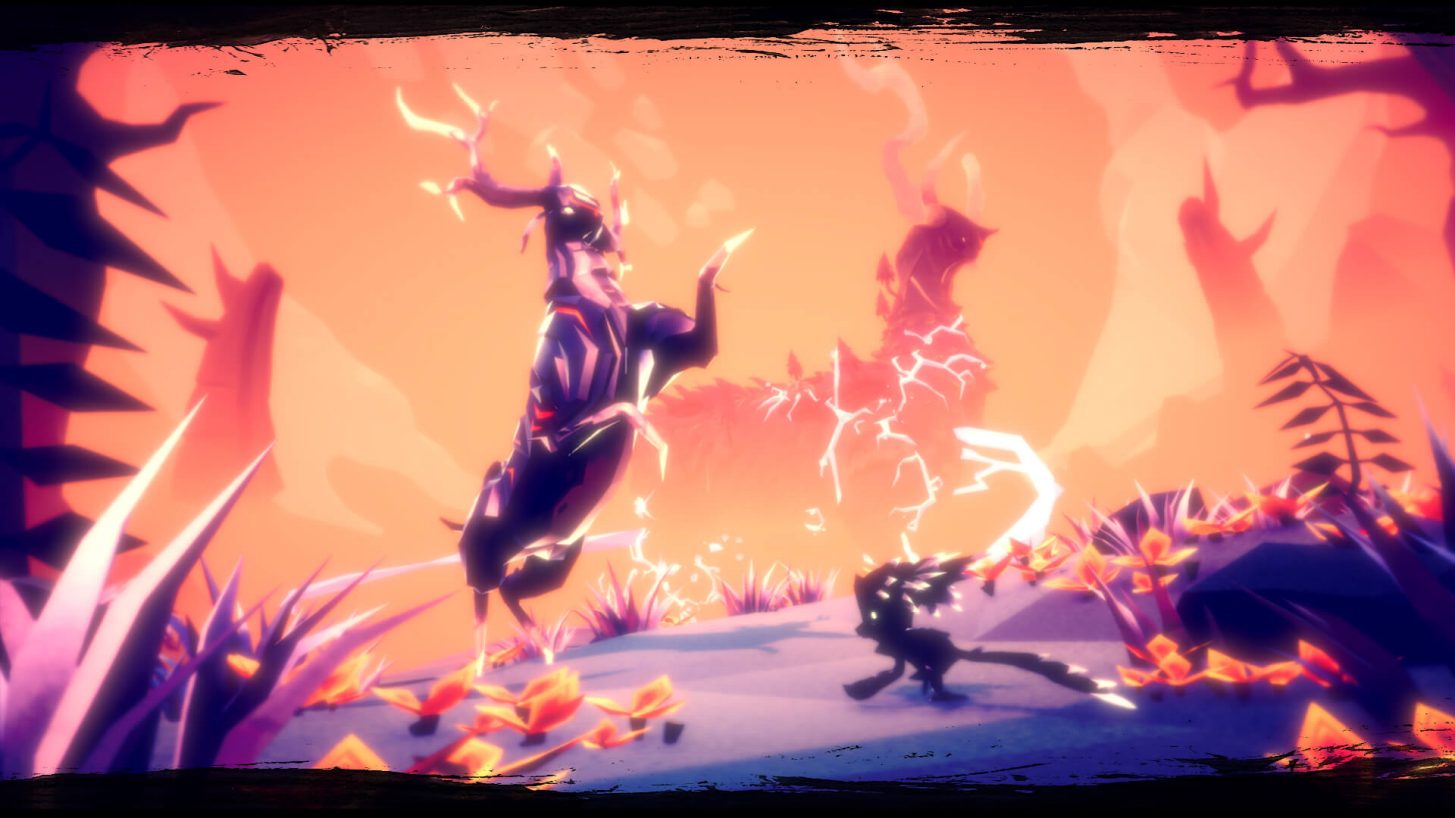 "Speak The Language of the Forest"
Sing in tune with any animal or plant in the world of Fe.
Master a diverse array of cries to befriend the fantastical flora & fauna in the forest and let them help you on your journey.
Each having uniquely distinct attributes, abilities and behaviours that aid the player's progression.
Leverage a mix of these abilities to unlock and traverse new areas of the forest.
"A World Worth Exploring"
Embark on a voyage of discovery in a sprawling forest, where everything is connected, and nothing is what it first seems.
Meet, interact & rescue wondrous animals & plants from the menacing Silent Ones in a variety of visually stunning, memorable and lovable environments.
Secret places, hidden artefacts, old ruins, shortcuts and powers makes exploring fun even when you're not finding "the way forward".
Powers enable you to perk up Fe with unique abilities that make traversing the world a breeze.
"Uncover The Mysteries of Nature"
Aid fantastical creatures in hand-crafted short stories with multiple solutions.
Make unexpected discoveries on your journey through the forest, unravel the mysteries of the Silent Ones whilst slowly learning the secret of Fe's origin.
The entire story of Fe is open for your own interpretation and through minimal handholding and tutorials leaving you to make your own discoveries.
"Unparalleled Freedom of Exploration"
Gracefully glide from tree to tree.
Use stealth and agility to evade danger, come close to nature and hide in the shadows from the Silent Ones.
Climb your way to treetops to plan your next move.
Effortlessly traverse the entire forest without loading screens.
Love, Like or Leave
Sometimes you can get a feeling on a game in the first few hours. That's us here at MGL too! So, rather than waiting 20+ hours to share that in a review our Let's Play Videos and our article's sometimes use it to gauge our reaction to a game so far in.
These are one of three simple categories:
Love – We are really enjoying the game so far and can't wait to play more
Like – The game makes a good first impression and we think it's decent, but maybe not the best or it's hard to judge.
Leave – We've tried it but would be happy to walk away from it (if we weren't doing a review!)